Wrongful evictions' erroneous fees and shoddy paperwork – these were all abuses that were commonplace in the wake of the housing market crash.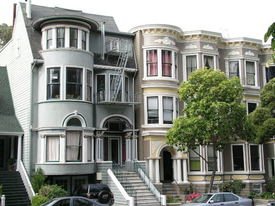 The pervasiveness of these shady practices by big banks was what ultimately led federal authorities to wrangle a $26 billion settlement from the biggest offenders. It also resulted in a host of new mortgage servicing rules these firms must follow when handling borrowers struggling to keep their homes.
Unfortunately' our Woodland Hills foreclosure lawyers have seen a trend in which the industry has seemingly found a way around abiding by these rules. So we are now seeing these same kinds of abuses crop up' resulting in several dozen lawsuits by individuals' as well as investigations launched by state and federal regulators.
It involves smaller companies that these large banks have tapped to handle the mortgage servicing aspect of their business. Banks realized that the cost of abiding by the new regulations was going to be steep. So when they were approached by these other firms to buy up the mortgage servicing rights' they were eager to unload.
The problem is that these servicing companies (the bigger ones include Ocwen Financial and Nationstar) are not bound by those same mortgage servicing rules that federal regulators had laid out for the bigger companies. Rather than self-policing' these firms have fallen into the same patterns we saw before' leading to major delays for homeowners working to avoid foreclosure.
Homeowners are being asked again and again for the same documents as their mortgage changes hands from one firm to another without notice. There are delays after delays. Homeowners are given multiple points of contact and often conflicting answers regarding basic questions.
The presence of these smaller servicing companies has shot up dramatically in recent years. Ocwen and Nationstar owned 3 percent of the market in 2010. They now own 17 percent.
Although federal regulators at first believed that smaller companies would be more receptive to consumer needs' that has turned out to be far from the reality.
The result is that successful mortgage modification has plummeted' according to the Departments of Treasury and Housing and Urban Development. In comparison to the bigger banks' the numbers are abysmal' with half the approval rate. In December 2013' Bank of America has a mortgage modification approval rate of 44 percent' CitiMortgage reports a rate of 43 percent' Wells Fargo 35 percent and JPMorgan Chase 29 percent. Meanwhile' Ocwen's mortgage modification approval rate was 23 percent' while Nationstar's was 22 percent.
The California Attorney General's appointee to oversee the implementation of the national mortgage settlement reports that complaints regarding mortgage transfers have skyrocketed' with many servicing companies over-promising what they can deliver. Her office in the last year has received more than 300 complaints.
Clearly' these companies aren't doing enough to keep people in their homes. What's especially concerning is that' the way the industry currently runs' servicers benefit the most when they process troubled loans quickly. This doesn't create an incentive to establish long-term solutions' so homeowners may end up treading water for a while' but they eventually find themselves drowning again.
Successfully emerging from this process with home and credit in tact requires the assistance of a legal advocate who can help guide you through the process' and who can deal directly with the more frustrating tactics of these mortgage servicing firms.
If you are facing foreclosure in Woodland Hills' contact Cal West Law to schedule your free consultation. Call (818) 446-1334.
Additional Resources:
Loan Complaints by Homeowners Rise Once More' Feb. 18' 2014' By Jessica Silver-Greenberg and Michael Corkery