Woodland Hills Insurance Claims Attorney
Helping Policyholders Get the Benefits They Need
Cal West Law is a renowned California law firm with over four decades of experience helping policyholders fight insurance denials and bad faith actions. Our skilled attorneys have forced insurance companies to change their response to claims and the types of conditions they cover. We are committed to ensuring that our clients receive the benefits they deserve after a personal injury case.
Cal West Law is a leading California law firm dedicated to helping clients fight insurance denials and bad faith cases. When policyholders face claim denials or coverage issues, they turn to our Woodland Hills insurance claim attorneys.
Don't let insurance companies intimidate you. While an insurance denial might seem like the end of the line for your claim, but the insurance company doesn't always get the last word. Our attorneys at Cal West Law know California insurance law inside out and aren't afraid to take on the insurance giants.
The Importance of Timely Legal Action in Insurance Claim Cases
Taking timely legal action in insurance claim cases is crucial for ensuring you receive the benefits and compensation you deserve. Delaying the process can lead to a multitude of problems, including disputed claims, missed deadlines, and increased legal costs.
Bankruptcy

FAQ

Our Blog

Contact Us
Here Are Some Key Reasons Why Timely Legal Action is Essential:
Statutes of Limitations: Every state has its statutes of limitations, which dictate the time frame within which a lawsuit must be filed. You may lose your right to seek compensation if you miss this deadline.
Preservation of Evidence: As time passes, crucial evidence may be lost or unreliable. Prompt legal action helps ensure that vital documentation, witness testimonies, and other evidence remain intact and available for your case.
Maximizing Compensation: Insurance companies often try to minimize payouts by delaying the claims process or offering low settlements. By taking swift legal action, you can increase the likelihood of receiving the maximum compensation possible for your claim.
Mitigating Financial Strain: Delays in the legal process can lead to increased financial strain due to mounting medical bills, lost wages, and other expenses. Taking prompt legal action can help alleviate this burden and secure the financial support you need to recover and move forward.
Navigating Complex Insurance Policies: Insurance policies can be complex and confusing, making it challenging to fully understand your rights and entitlements. Seeking legal assistance early in the process ensures that your claim is handled correctly and you clearly understand the steps involved.
Taking timely legal action in insurance claim cases is essential for preserving your rights, securing the maximum compensation possible, and alleviating financial strain. Don't hesitate to reach out to our knowledgeable attorney as soon as possible to discuss your case and ensure you're on the right track to secure the benefits you deserve.
Delaying legal action can lead to adverse consequences, such as:
Disputed claims
Delayed, reduced, or unpaid payments
Increased legal costs due to additional work needed
Increased financial burden
The Woodland Hills insurance claims attorneys at Cal West Law understand the importance of filing claims on time and in the proper manner. We will work tirelessly on your behalf to obtain the payments you deserve from reluctant insurance companies.
Woodland Hills Insurance Claims Attorney
Don't let insurance adjusters take advantage of you. Trust Cal West Law's legal counsel to work hard for you and obtain the insurance claim satisfaction you deserve.
You don't have to bear the consequences of someone else's misbehavior that caused you pain, suffering, loss of income, and medical expenses. If you have been involved in an accident, the attorneys at Cal West Law can help you fight the insurance companies trying to deny your claim.
If you or a loved one has been injured in an accident and need to deal with insurance companies and adjusters, protect your interests by calling the Woodland Hills insurance claim attorneys at Cal West Law today at :P:Sub:Phone}.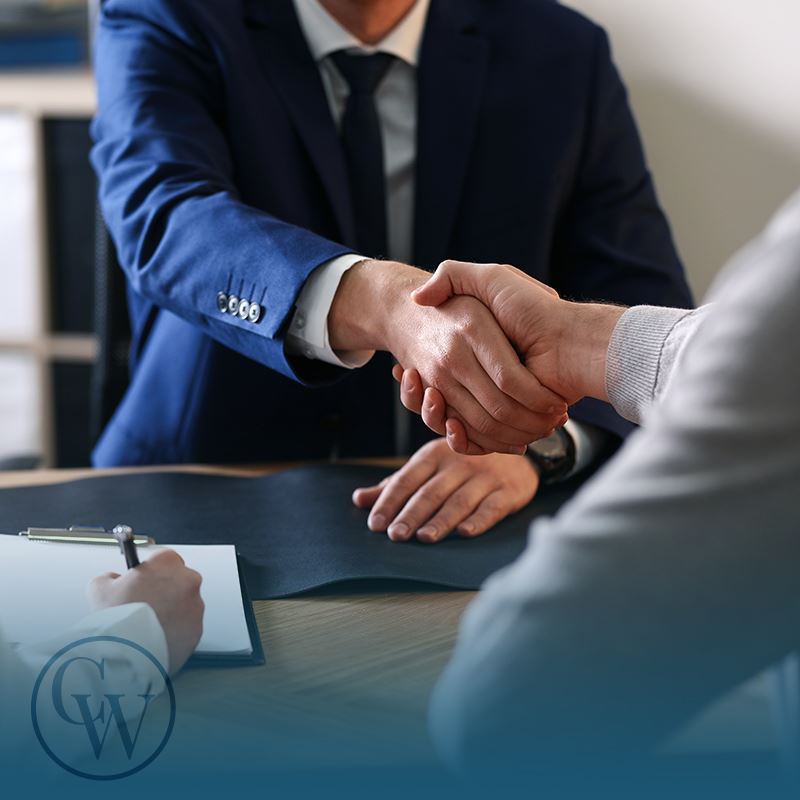 Our Satisfied Clients
Read What They Say About Us
"I highly recommend Ali for your legal needs."

Ali and his staff work really hard for the benefit of their clients and my personal experience with them have been remarkably great.

- Sami N.

"Was REALLY helpful."

Creditors were trying to take advantage of my situation and these guys helped me out with something I thought was impossible.. now I get to start fresh and build my credit up.

- Flaco O.

"The team is thorough and straightforward."

The team at Nader and Berneman know what they are doing and if you find yourself in a financial situation where you need legal help, this is definitely the team to visit.

- Alexis T.

"They were able to put my mind at ease."

THANK YOU to Ali and Nate, and to their entire staff to make this all happen without much stress for me. Highly recommended law firm--go meet them and see for yourself!

- Louis C.

"I highly recommend Nader & Berneman to hire him as a lawyer."

They are very professional and responsive to all your questions. Very nice and understand your situation.

- Susan M.

"I highly recommend you retain this law firm."

They are a great team and they really fight for their clients. They have always had my back and pulled many rabbits out of a hat.

- Deb P.

"Thank you Mr. Nader for all your help!"

Mr. Nader was very thorough and went over all the details pertaining to filing for chapter 7. He was very sympathetic and understanding of my situation. He answered all of my questions and made me feel assured moving forward.

- Gregory V.

"If you want the best on your side... hire Ali Nader."

If anyone can save your home, business and help you turn around your life it is Ali Nader.

- Teresa B.

We Put Clients First
Meet the Team