Woodland Hills Consumer Protection Attorney
Protecting Consumers in Times of Crisis
At Cal West Law, we understand the challenges faced by hardworking Americans struggling with financial difficulties. Our Woodland Hills bankruptcy lawyers have spent decades fighting for Southern California residents facing debt and the potential loss of their homes. Don't lose hope – we care and have answers.
Our Woodland Hills consumer protection attorneys represent consumers against companies that violate federal and state laws. Consumer actions can arise from various types of wrongful conduct by sellers, manufacturers, debt collectors, financial institutions, and other companies.
Some of the more common types of illegal conduct include:
False Advertising: Deceptive or untrue statements regarding a product or service, such as misleading product labeling, false representations about product features, or deceptive information regarding product pricing
Unfair Debt Collection Practices: Deceptive or abusive tactics in collecting debts, such as misrepresenting the amount or status of the debt, undue pressure to pay, etc
Billing Fraud: Unfair and deceptive billing practices, such as improper auto-renewal charges and hidden fees
Robocalls and Spam: Unsolicited calls, text messages, and faxes by companies in violation of the Telephone Consumer Protection Act (TCPA)
Unfair Bank and Lender Practices: Hidden charges, overcharges, or other improper charges and fees by banks, lenders, and other financial institutions
Bankruptcy

FAQ

Our Blog

Contact Us
The Power of Class Action Consumer Claims
Consumer actions are often best pursued as class actions, depending on the wrongful conduct of the company and the number of people impacted. A class action consumer protection claim is a type of legal action where a large group of people who have suffered similar harm or losses due to a company's wrongful conduct join together to file a lawsuit against the responsible party.
Class actions enable individuals to enforce the law and obtain compensation against corporations on behalf of numerous victims, providing strength in numbers. These claims can be an effective way for consumers to hold businesses accountable and seek compensation for their damages.
Some common examples of class action consumer protection claims include:
Defective products causing harm or injury to consumers
False advertising leading to financial loss or dissatisfaction with a product or service
Unfair debt collection practices affecting multiple consumers
Unauthorized charges, hidden fees, or improper billing practices by service providers or financial institutions
Data breaches resulting in the exposure of sensitive personal information
To initiate a class action consumer protection claim, the following requirements must generally be met:
Commonality: The claims or defenses of the class members must share common questions of law or fact.
Adequacy: The representative parties (i.e., the individuals filing the lawsuit) must adequately protect the interests of the entire class.
Numerosity: The class must be so large that it would be impractical to bring individual lawsuits for each affected person.
Typicality: The claims or defenses of the representative parties must be typical of those of the class members.
If these requirements are met and a court approves the class action, all potential class members will be notified and have the option to join the lawsuit or opt out. Successful class action consumer protection claims can result in significant compensation for the affected consumers and may also lead to changes in the defendant company's practices.
Contact Cal West Law Today
If you believe you have been a victim of consumer fraud or other unlawful conduct by a business, or if you have questions about your rights, call our Woodland Hills consumer protection and class action attorneys at (818) 446-1334 or contact us online. Let Cal West Law help you fight for the justice you deserve.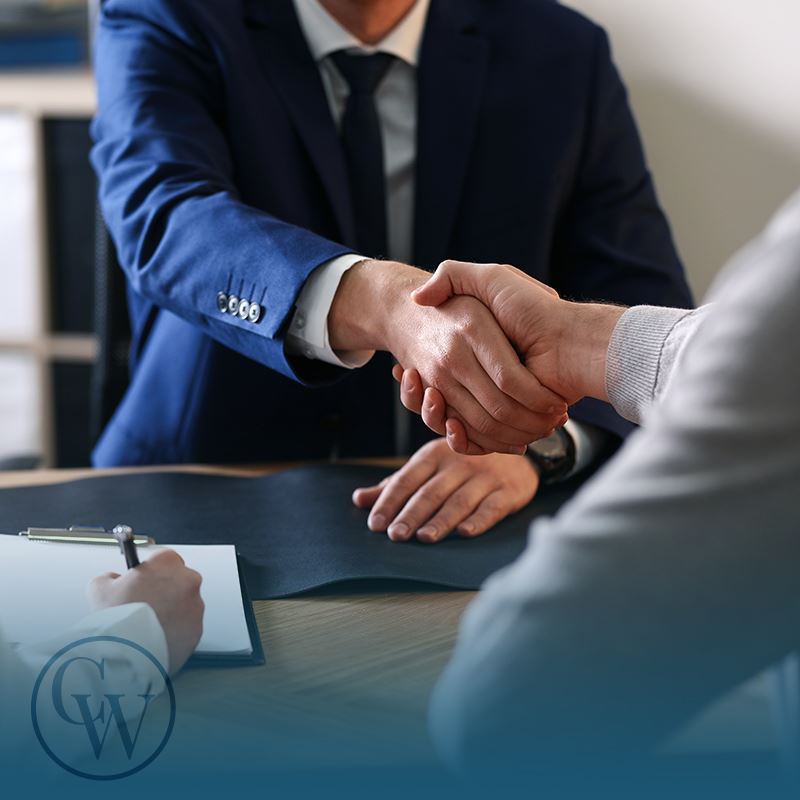 Our Satisfied Clients
Read What They Say About Us
"I highly recommend Ali for your legal needs."

Ali and his staff work really hard for the benefit of their clients and my personal experience with them have been remarkably great.

- Sami N.

"Was REALLY helpful."

Creditors were trying to take advantage of my situation and these guys helped me out with something I thought was impossible.. now I get to start fresh and build my credit up.

- Flaco O.

"The team is thorough and straightforward."

The team at Nader and Berneman know what they are doing and if you find yourself in a financial situation where you need legal help, this is definitely the team to visit.

- Alexis T.

"They were able to put my mind at ease."

THANK YOU to Ali and Nate, and to their entire staff to make this all happen without much stress for me. Highly recommended law firm--go meet them and see for yourself!

- Louis C.

"I highly recommend Nader & Berneman to hire him as a lawyer."

They are very professional and responsive to all your questions. Very nice and understand your situation.

- Susan M.

"I highly recommend you retain this law firm."

They are a great team and they really fight for their clients. They have always had my back and pulled many rabbits out of a hat.

- Deb P.

"Thank you Mr. Nader for all your help!"

Mr. Nader was very thorough and went over all the details pertaining to filing for chapter 7. He was very sympathetic and understanding of my situation. He answered all of my questions and made me feel assured moving forward.

- Gregory V.

"If you want the best on your side... hire Ali Nader."

If anyone can save your home, business and help you turn around your life it is Ali Nader.

- Teresa B.

We Put Clients First
Meet the Team