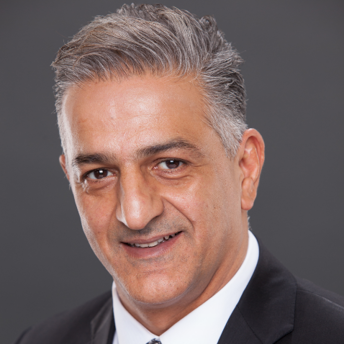 Ali R. Nader Partner
Bio
An attorney since 1996, Ali Nader helps people deal with their debt and financial problems using any and all resources available. Partner and head of the bankruptcy and foreclosure department at Cal West Law, Ali dedicates himself to getting the full picture of your financial dilemma, exploring all options, big and small, explaining the options in a way that you can understand, and then coming up with the best solutions for you, whether the solution is legal or practical. Sometimes the solution involves using the bankruptcy laws, but often it involves other strategic planning at which not all lawyers are skilled.
Ali is a master craftsman when it comes to dealing with debt and saving assets. While some of the tools he uses are available to all lawyers, it takes the skilled mind that comes with Ali's passion and years of experience that allows him to do what other lawyers cannot.
Ali experienced severe financial challenges in his personal life. He overcame these challenges and changed careers from electrical engineering to law in order to dedicated his life to helping people avoid the same stress and financial uncertainty that he experienced.
Ali understands that "Debt happens. It is not a reflection of who you are but rather a circumstance that has come about, often by events that you couldn't control." - Ali Nader
There are legal tools for dealing with debt and Ali uses these tools to carve out the perfect solution to eliminate debt where possible while keeping the assets you hold dear.
Your initial consultation with Ali will allow him to understand your financial situation, determine how urgent the situation is, and to explore how the legal tools available to you can help you get the debt solutions and peace of mind that you deserve.
In his free time, Ali enjoys spending time with his family, playing tennis, participating in long-distance bicycle rides and triathlons.
Licensing & Admissions
Admitted to United Central District Court of California
Admitted to California Supreme Court
California Real Estate Broker License
Founding Member of ADP
Memberships & Associations
National Association of Consumer Bankruptcy Attorneys. NACBA is the only National organization of lawyers dedicated to protecting the rights of consumer debtors in bankruptcy.
California State Bar Association
Woodland Hills and San Fernando Bar Association
American Bar Association
Member of Central District Consumer Bankruptcy Attorneys Association
Member of the Default Mitigation Management
Education & Experience
OIT (BSc. Electronic Engineering)
University of West Woodland Hills Law School (J.D.)