Our Mission
We Are Dedicated to Helping Our Clients
Our mission is:
To find out:
what challenge(s) you are facing,
what is your specific and ultimate goal with this challenge, and
how we are able to best help you through this challenge and achieve your goal.
To provide you with:
accurate information,
sound advice, and
the appropriate action plan and solution to the problems you face.
To empower you to:
regain control over your circumstances,
achieve peace of mind, and
move on with your life with confidence!
To treat the people who reach out to us:
the way that WE would want to be treated,
in the time frame WE would expect, and
with the respect and tone that WE would want to receive in EVERY communication.
Bankruptcy

FAQ

Our Blog

Contact Us
No excuses!
In 1996, Cal West Law started helping individuals and couples who were faced with bankruptcy, as well as debt solutions and foreclosure. Thousands of satisfied clients later, Cal West Law continues to provide quality service with a special touch of empathy to our clients. With this background, Cal West Law is uniquely positioned to provide you with exceptional representation in any aspect of your bankruptcy and debt matter.
We have extensive experience representing clients with a wide range of issues, including significant and complicated assets as well as international disputes. We will work on your behalf to protect your interests and obtain a just and equitable outcome for your case. Our attorneys understand the complexities of California law, and we will provide you with the guidance you need to make important decisions in challenging times. Our attorneys also appreciate the financial burden faced by many and the peace of mind that each individual deserves.
We bring years of experience to clients throughout southern California who are considering bankruptcy, debt relief, foreclosure prevention, short sales, tax resolution, or claims of bank misconduct. We will focus on resolving your legal issues while minimizing the emotional and financial costs to you.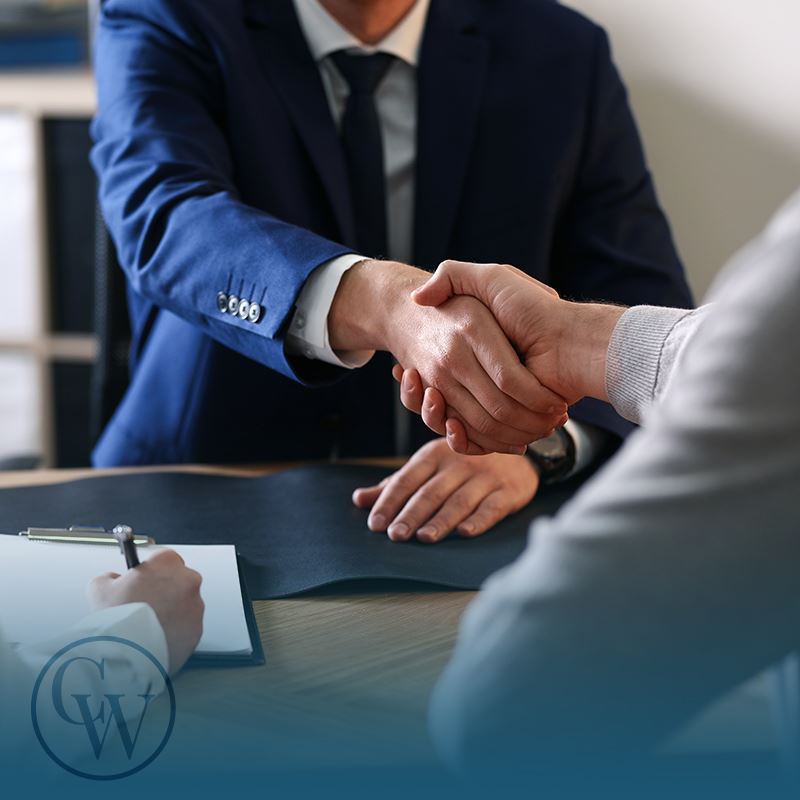 Our Satisfied Clients
Read What They Say About Us
"I highly recommend Ali for your legal needs."

Ali and his staff work really hard for the benefit of their clients and my personal experience with them have been remarkably great.

- Sami N.

"Was REALLY helpful."

Creditors were trying to take advantage of my situation and these guys helped me out with something I thought was impossible.. now I get to start fresh and build my credit up.

- Flaco O.

"The team is thorough and straightforward."

The team at Nader and Berneman know what they are doing and if you find yourself in a financial situation where you need legal help, this is definitely the team to visit.

- Alexis T.

"They were able to put my mind at ease."

THANK YOU to Ali and Nate, and to their entire staff to make this all happen without much stress for me. Highly recommended law firm--go meet them and see for yourself!

- Louis C.

"I highly recommend Nader & Berneman to hire him as a lawyer."

They are very professional and responsive to all your questions. Very nice and understand your situation.

- Susan M.

"I highly recommend you retain this law firm."

They are a great team and they really fight for their clients. They have always had my back and pulled many rabbits out of a hat.

- Deb P.

"Thank you Mr. Nader for all your help!"

Mr. Nader was very thorough and went over all the details pertaining to filing for chapter 7. He was very sympathetic and understanding of my situation. He answered all of my questions and made me feel assured moving forward.

- Gregory V.

"If you want the best on your side... hire Ali Nader."

If anyone can save your home, business and help you turn around your life it is Ali Nader.

- Teresa B.

We Put Clients First
Meet the Team