Woodland Hills Mortgage Financing Attorney
Guiding You Through Your Mortgage Transaction
Navigating the complexities of mortgage financing can be a daunting task, especially when dealing with the ever-evolving landscape of real estate law in Southern California. At Cal West Law, our experienced Woodland Hills mortgage financing attorneys are dedicated to providing comprehensive legal services to clients throughout Southern California, guiding them through each step of the mortgage process and ensuring their best interests are protected.
With years of experience and a deep understanding of the intricacies of real estate law, our team is well-equipped to handle a wide range of mortgage-related issues, from drafting and reviewing loan documents to resolving disputes and negotiating favorable terms.
If you are considering purchasing a home, refinancing an existing loan, or facing foreclosure in California, contact us online or call us at (818) 446-1334 and have an experienced mortgage financing attorney on your side.
Our Mortgage Financing Services
At Cal West Law, we offer an extensive array of mortgage financing services to cater to the diverse needs of our clients, including:
Mortgage document review and preparation
Loan modifications
Refinancing
Foreclosure defense
Lender liability claims
Real estate dispute resolution
Regulatory compliance
We can assist with drafting and reviewing loan documents, such as promissory notes, deeds of trust, and loan agreements, ensuring that all necessary paperwork is completed accurately and complies with legal requirements.
If you are challenges like foreclosure or are struggling to meet your mortgage obligations, we can work with your lender to explore alternatives to foreclosure, such as loan modifications, short sales, or forbearance agreements.
Bankruptcy

FAQ

Our Blog

Contact Us
Why Choose Cal West Law for Your Mortgage Financing Needs
Our experienced mortgage financing lawyers understand that each client's situation is unique, and we tailor our approach accordingly, providing personalized legal services to meet your specific needs.
Our Woodland Hills mortgage financing attorneys possess extensive experience in handling a wide range of mortgage-related issues, bringing valuable insights and knowledge to every case. We offer end-to-end legal support throughout the mortgage financing process, from document preparation and review to dispute resolution and regulatory compliance.
We prioritize your needs and objectives, working closely with you to develop effective strategies that align with your goals and protect your interests. At Cal West Law, we are committed to providing the highest quality legal services, ensuring your satisfaction and peace of mind throughout the mortgage financing process.
Serving Clients Throughout Southern California
Whether you are a first-time homebuyer, an experienced investor, or a homeowner facing foreclosure, we have the skills, knowledge, and resources to address your mortgage financing needs effectively and efficiently.
If you are seeking legal assistance with mortgage financing matters in Southern California, look no further than Cal West Law. Our dedicated team of Woodland Hills mortgage financing attorneys is ready to provide the guidance, support, and representation you need to navigate the complexities of real estate law and achieve your desired outcome.
Contact us today at (818) 446-1334 or fill out our online form to schedule a consultation and discover how we can help you secure a successful and financially sound future.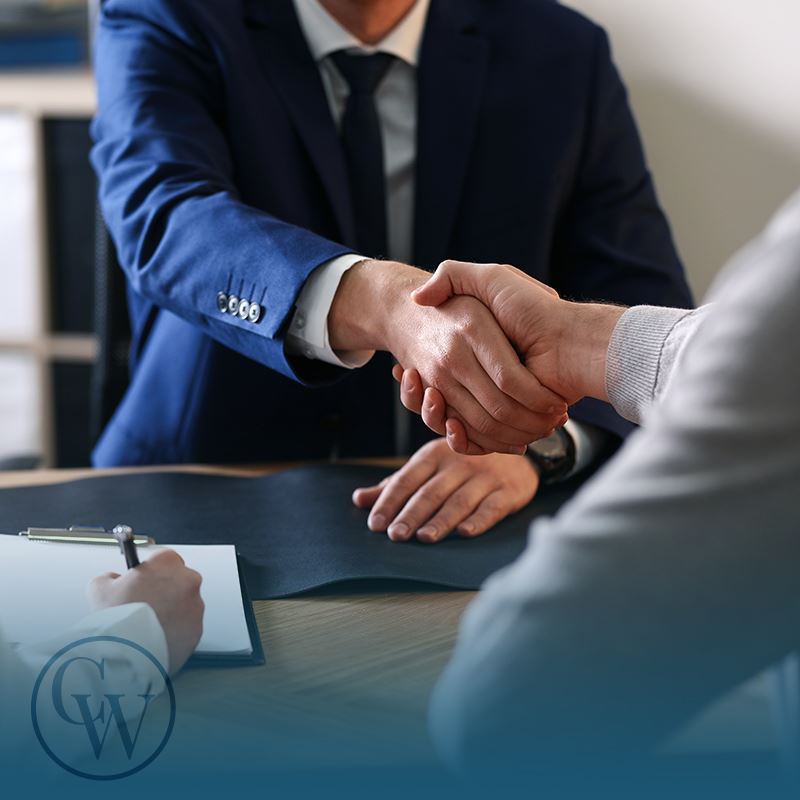 Our Satisfied Clients
Read What They Say About Us
"I highly recommend Ali for your legal needs."

Ali and his staff work really hard for the benefit of their clients and my personal experience with them have been remarkably great.

- Sami N.

"Was REALLY helpful."

Creditors were trying to take advantage of my situation and these guys helped me out with something I thought was impossible.. now I get to start fresh and build my credit up.

- Flaco O.

"The team is thorough and straightforward."

The team at Nader and Berneman know what they are doing and if you find yourself in a financial situation where you need legal help, this is definitely the team to visit.

- Alexis T.

"They were able to put my mind at ease."

THANK YOU to Ali and Nate, and to their entire staff to make this all happen without much stress for me. Highly recommended law firm--go meet them and see for yourself!

- Louis C.

"I highly recommend Nader & Berneman to hire him as a lawyer."

They are very professional and responsive to all your questions. Very nice and understand your situation.

- Susan M.

"I highly recommend you retain this law firm."

They are a great team and they really fight for their clients. They have always had my back and pulled many rabbits out of a hat.

- Deb P.

"Thank you Mr. Nader for all your help!"

Mr. Nader was very thorough and went over all the details pertaining to filing for chapter 7. He was very sympathetic and understanding of my situation. He answered all of my questions and made me feel assured moving forward.

- Gregory V.

"If you want the best on your side... hire Ali Nader."

If anyone can save your home, business and help you turn around your life it is Ali Nader.

- Teresa B.

We Put Clients First
Meet the Team