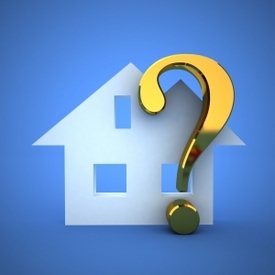 Most people who buy a home know that those keys come with a great deal of responsibility. That means no more late-night calls to the landlord when the air conditioning or hot water heater breaks.
But it's not just repairs that can lead to financial woes for new homeowners.
Our Woodland Hills bankruptcy lawyers have handled numerous cases in which the home was the primary source of the debt that led people to liquidate their assets. While owning a home can be an incredibly rewarding experience that might make good financial sense' attempting to ride out the decades-long life cycle of a mortgage has proven to be riddled with problems for a great number of others. There are some situations that were preventable. Others were not.
Among the top money problems that homeowners face may stem from:
Purchasing a home that is too expensive. This is an easy trap to fall into' especially if you have a real estate agent who is dead set on showing you homes that are beyond your price range. Of course' the higher the price the more amazing the home – and the higher the chance that you'll fall in love with it. But if the home is above what you can afford' you really shouldn't even be looking at it. It's important before you begin your search to carefully lay out all of your finances and figure out how much you can safely afford. A lot of people fail to factor in things like repairs' taxes' insurance and homeowner's association fees. Consider too that taxes and insurance are probably only going to rise in the years to come. Whatever you decide your budget to be' you must be honest with your real estate agent about it – and stick to it.
Making your home your No. 1 investment. For a long time' people believed that it was possible to build wealth through home ownership. The housing market crisis shook the foundation of that belief. Recognize that there may be some situations when buying a home just isn't smart. For example' if you're a young professional' you may not want to stay in that location for the 5 to 10 years it may take you to see a return on your investment.
Failing to address small repairs or maintenance costs. It may be tempting to overlook things like air conditioning filters or a leak in the kitchen sink. This might be Ok in the short run. However' such things could end up costing you thousands in the long run' ultimately causing you to either rack up some serious credit card debt or fall behind on other bills.
Failing to sell their first home before closing on another. Especially in today's still-shaky real estate market' this might mean you could be responsible for paying two mortgages at once. This is not a good situation to be in and' again' it may end up costing you dearly in the long-term.
If you have become overwhelmed by debt' whether due to problems with your home or other reasons' consider contacting a lawyer with extensive experience in debt management and mitigation.
If you are contemplating bankruptcy in Woodland Hills' contact Cal West Law to schedule your free consultation. Call (818) 446-1334.
Additional Resources:
5 ways your house can make you go broke' October 2013' By Autumn Caliero Giusti' Bankrate.com