Halloween has long passed.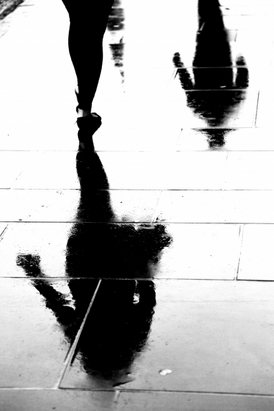 However' that doesn't mean that the housing market is free from the hauntings of "Vampire REOs" and "Zombie Foreclosures."
Foreclosure defense lawyers in Woodland Hills recognize that these issues are a major impediment to the overall recovery of the market. Still' one could benefit you' to an extent' while the other could do irreparable harm.
Let's start with with the former' which is the "Vampire REO." According to the independent Irvine-based national housing market data center RealtyTrac' this is a scenario in which the home has been foreclosed upon by the bank' and yet the former homeowner continues to remain in the home – without paying the mortgage.
This might seem like a relatively small percentage. But in fact' it accounts for a little less than half of all bank-owned homes in the U.S. In Woodland Hills' the percentage is more like 65 percent.
In a normal foreclosure' a homeowner would leave the property when the bank takes formal ownership of it. However' in these cases' the homeowner simply doesn't leave. In many of these situations' it's not even as if the homeowner necessarily is trying to land free housing. Foreclosure timelines may be relatively short' as banks and the courts are trying to quickly flush these cases through the system in an effort to clear massive backlogs. That leaves homeowners with little time or notice to prepare to leave.
But there are also cases in which banks simply lose track of which foreclosed properties still have occupants who require eviction notices.
While such properties may impact the overall housing market recovery' they can be a benefit to individual homeowners' at least in the short-term. However' it's important that each family recognize that in choosing to stay in a home past the foreclosure date' your rights are limited and you could be forced to vacate the premises on very short notice.
That brings us to zombie foreclosures. With regard to individual homeowners' these are far more dangerous. These are homes wherein the bank has initiated foreclosure proceedings – possibly even making it fairly far along into the process – but has yet to actually foreclose. Meanwhile' the homeowner' under the impression that a foreclosure was imminent' vacates the premises and finds somewhere else to live.
But because the foreclosure was never formally completed' the property remains legally in the name of the homeowner. This is a major problem because even if there is no consequence for not paying the mortgage (the home was already in foreclosure' after all)' the homeowner is still responsible for things like homeowners' association fees' taxes' code violations' etc. There have been documented situations where homeowners went for years not realizing that their foreclosed home was in fact a "zombie." By the time it's discovered' their credit may be severely marred and they may be thousands of dollars in debt. At that point' many are forced to consider filing for a Chapter 7 bankruptcy.
In either of these scenarios' it's best to consult with an experienced Woodland Hills foreclosure attorney. You need to not only understand your obligations' but also be apprised of your rights and whether any course of action will mitigate your financial liability in the situation.
If you are facing foreclosure in Woodland Hills' contact Cal West Law to schedule your free consultation. Call (818) 446-1334.