Federal and state regulators are closely scrutinizing the practices of some firms that make their money on "pension advances" targeting both military veterans and retired senior citizens.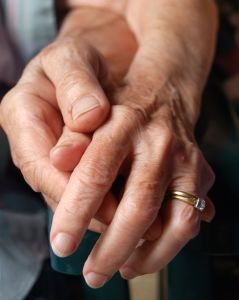 Our Woodland Hills bankruptcy lawyers are appalled by these actions' given that they prey on those who have not only worked very hard to be comfortable in their golden years' but also those who have sacrificed so much for the greater good of us all.
The "deal" work likes this: A retiree signs away all or a part of their monthly pension check for a period of time' usually between five and 10 years. In exchange' the individual will receive a bulk cash payment upfront.
This might not be a horrible deal' especially for someone who needs cash very quickly. The problem is that the retirees are then slammed with a host of hidden fees and interest rates that can soar up to 35 percent or sometimes higher.
Additional fees are what can push the interest rates up sky high. A recent analysis conducted by the National Consumer Law Center found fees in some cases to exceed 105 percent.
The arrangements also usually come with the requirement that the retiree buy a life insurance policy' listing either the investor or the firm as the beneficiary' to ensure that the loaned money will be recouped in the even the retiree dies.
The investors who provide the money upfront may also end up getting cheated' if the pensioner at some point stops paying. The investors are usually retirees themselves' who are lured in by the promise of a low risk investment that pledges to provide an annual return rate of 7 percent or more.
The only winner in these cases are the firms arranging the service.
Recently' a U.S. Senate Committee vowed to take up an investigation of such cash advances to determine whether the rates of repayment interest are in fact illegal and/or if the deals are misleading or otherwise fraudulent.
These arrangements' also sometimes referred to as buyouts or pension sales' use both Internet and print ads to bombard corporate' government and military pension holders.
The advertising targets those who are most vulnerable. One example was that of a 71-year-old Corona' California man who was buried in payday loans and credit cards. He ended up taking out an advance against his $1'000-a-month pension payments and received an $8'000 loan. But by the end of the five-year arrangement' he will have paid more than $17'000 – more than double the original loan.
The companies behind these deals insist they aren't actually "loans'" which has thus far allowed them to avoid following banking regulations that are required of other entities. Some of those regulations include the requirement to turn over in-writing disclosures on effective interest rates.
But as some have astutely pointed out' these advances are clearly payday loans' no matter how they want to dress them up.
In New York and Massachusetts' state officials have launched investigations into the practices of nearly a dozen different firms' in an effort to determine whether they have committed fraud or violated laws governing truth in advertising' interest rate caps and lending regulations.
Another element that is being scrutinized is the action surrounding military benefits. Pensions for military veterans are forbidden to be distributed to third parties under federal law. However' the payments are only distributed by the pension holder after the checks have been distributed. A few judges have already ruled that the pension holders have a right to stop payments on these loans because the arrangements are illegal in the first place. That has left a number of investors empty-handed.
Anyone who has lost out significantly in one of these arrangements should contact an experienced bankruptcy lawyer as soon as possible. In a Chapter 7' your pension will be protected' but your creditors can be purged.
If you are contemplating bankruptcy in Woodland Hills' contact Cal West Law to schedule your free consultation. Call (818) 446-1334.
Additional Resources:
Seniors losing savings to 'pension advance' firms' May 21' 2013' By Melanie Hicken' CNN Money