California state Attorney General Kamala Harris is accusing JPMorgan of crimes pertaining to the banking giant's debt collection practices involving tens of thousands of Californians who had fallen behind on their credit card payments.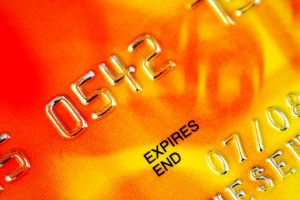 Our Woodland Hills bankruptcy attorneys have been watching the developments of this case carefully' given that some 100'000 Californians were ensnared in the company's trap' which bears striking resemblance to the practices that later led many banks – including JPMorgan – to settle with states for tens of billions of dollars in the wake of the foreclosure crisis.
Perhaps the most egregious violation alleged is that the firm engaged in another form of robo-signing in lawsuits that were aggressively filed against debtors who had fallen behind. Robo-signing is a form of fraud in which the bank will provide key documents that are fraudulent or outright falsified. In some cases' a person will attest to an affirmation of the bank's right to the property or debt that he or she doesn't actually possess. In other cases' lower-ranking employees are tapped to churn out forged signatures of higher-ups that make the documents appear more legitimate' without forcing the bank to engage in due diligence by having those higher-ranking administrators actually review the documents and sign off on them.
As a consequence' the records used to secure judgments in these cases were either incomplete' erroneous or outright fraudulent.
This was a notorious problem in the wake of the housing meltdown.
Now' we see it here as well' where Harris alleges that JPMorgan – the nation's largest bank – engaged in something known in the legal world as "sewer service litigation." That is' in many cases' the bank didn't even bother to notify the customer that he or she was being sued.
The goal' allegedly' was to obtain hard and fast judgments before the customer could defend themselves so that the bank could begin garnishing the customer's wages in order to collect the outstanding debt.
So aggressive were these filings that the bank reportedly filed about 100'000 of them between 2008 and 2011 just in California alone. In a single day' the Attorney General's office noted that the bank filed some 470 credit card collection lawsuits in the state. Harris said this amounted to a "debt collection mill."
As if all of this wasn't enough' Harris also alleges that the bank was careless with consumers' personal information in court filings' openly revealing credit card numbers in a way that could have exposed many people to identity theft.
A bank spokesman said the firm halted its credit card lawsuits back in 2011' after first receiving complaints. It's not clear whether those have since resumed.
While JPMorgan may have been the biggest perpetrator of such actions' we are certain it is not the only one. This lawsuit comes at a time when many banks are increasing efforts to collect on old credit card debts that many consumers amassed in the wake of the financial crisis. This is a tough situation for many people as it is' but its undoubtedly made worse when financial institutions take routine shortcuts that deprive customers of their legal rights throughout the process.
If you are contemplating bankruptcy in Woodland Hills' contact Cal West Law to schedule your free consultation. Call