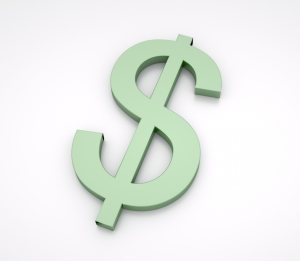 Woodland Hills Chapter 7 bankruptcy lawyers know that despite some reports indicating that the economy is getting better and with the fiscal cliff crisis in the past' goods, in general, are getting more expensive.
Paychecks' on the other hand' are seeing a much slower rate of growth.
It may not mean much for those who are doing alright – a few extra dollars here and there. But for those who were struggling to begin with' under mountains of credit card debt or inflated mortgage payments' it means now is truly the time to act on a bankruptcy. Failing to address it could have you in worse financial shape as the year progresses.
CNN Money recently released a report of numerous items that are going to cost more this year.
For starters' meat is going to cost you more than a pretty penny. Everything from steaks to bacon is going to increase by 3 to 4 percent. That's according to a forecast issued last month by the U.S. Department of Agriculture.
The increase is primarily attributed to the profound drought experienced in farmlands across the country last year. That caused the costs for corn production' which is used for feed' to soar. Many farmers as a result trimmed their livestock inventory' which means there are fewer meat and meat products that are available are going to cost more.
Another price increase you'll see at the grocery store is for milk and eggs. Some referred to this as the so-called "dairy cliff." In fact' the expiration of a farm bill in 2008 caused milk prices to double. Congress revived that farm bill' but federal agriculture officials say prices are still expected to increase by about 5 percent' due to the ongoing effects of the drought.
Mail is another cost that we're going to see rise. Costs for standard postage rates as well as costs for shipping is expected to go up by nearly 10 percent amid a $16 billion shortfall in the shipping industry. Even Federal Express and U.P.S. have announced a likely 5 percent increase in rates. This may not have much impact on you if you're only concerned about sending out a few birthday or Christmas cards this year' but it could have a serious impact for small business owners in particular' who tend to rely on these services.
Your taxes' as well' are going to be higher than before – even though Congress was successful in allowing us to avoid a tax nightmare' at least until spring. A payroll tax cut was allowed to expire on Dec. 31' which means some 160 million employees are going to be paying 6.2 percent' as opposed to 4.2 percent. If you're earning an annual salary of $50'000' that will be about $83 less in your pocket each month.
And finally' health care costs are going to rise substantially as well. Aon Hewitt' a Chicago-based consulting firm' is estimating that health care premiums are going to shoot up by nearly 6.5 percent this year. That means out-of-pocket costs are going to be about $4'800 this year' versus $4'400 last year. This is a result of many companies looking to slash health care costs.
The bottom line is that if you are already trying to cope with serious amounts of debt' it's not going to get any easier.
Call us today to see how we can help.
If you are considering bankruptcy in Woodland Hills' contact Cal West Law to schedule your free consultation. Call (818) 446-1334