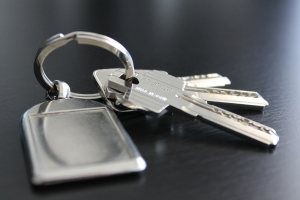 As part of an ongoing effort to hold banks accountable for their role in the foreclosure crisis that has affected more than 10 million families' 10 major banks have agreed to an $8.5 billion settlement.
Our Woodland Hills foreclosure attorneys understand that this agreement in particular is to settle claims by those who say they were wrongfully forced out of their homes when they should have been allowed to stay. The problem stemmed from banks' failures to properly handle mortgage paperwork as well as follow appropriate protocol in the foreclosure process.
This agreement effectively ends the independent foreclosure review process that had drawn criticism and ire for reportedly being neither independent nor impartial.
A separate' $10.3 billion settlement was reached between Bank of America and government-backed mortgage firm Fannie Mae.
While some applaud the deal as a good faith effort on behalf of the banks' the fact is' the deals allow the financial giants to wash their hands of hundreds of billions of dollars in potential liabilities they would have likely owed had these cases gone to trial' either individually or as part of a class action. Some have said the government has been to eager to settle with banks at too low a price – likely at the expense of the consumer.
Under the terms of the $8.5 billion settlement' people who were wrongfully forced from their homes could receive anywhere from $1'000 to $125'000' depending on the circumstances.
Victims of other foreclosure wrongs could receive compensation as well. For example' if the bank refused to offer you a loan modification' you may now be owed a lump sum payment.
Overall' the agreement covers nearly 4 million of those who were in foreclosure in 2009 and 2010 – all of whom' the government said' will be eligible for some form of compensation.
On average' that amounts to roughly $2'300 per homeowner' although we're likely going to see some wildly varying payouts. An estimated $3.3 billion is going to go directly to borrowers' while another $5.2 billion is going to pay for additional assistance for ongoing relief measures' such as loan modification.
As we previously mentioned' this deal puts an immediate halt to the independent foreclosure reviews' which were overseen by the Office of the Comptroller of the Currency. The problem with these reviews was that they were extremely expensive and time-consuming' without really being very effective in reaching many people quickly. Additionally' there was a fair amount of questions raised about whether the reviewers were actually impartial' given the fact that the banks were the ones paying their salaries. Plus' the banks were allowed to provide recommendations for each of the decisions' and then refute those decisions they didn't like – an opportunity that was not afforded to homeowners.
Still' many say this settlement was far less than what banks were expecting to repay homeowners in the first place. In many instances' they are paying pennies on the dollar for the damage they inflicted.
A Maryland Democrat serving on the House Committee on Oversight and Government Reform was quoted as saying he was very disappointed in the settlement' and worried it may allow banks to essentially avoid having to face the music for the full scope of harm they inflicted on borrowers.
You should not agree to any deal offered by the banks until you first have a consultation with an experienced Woodland Hills foreclosure lawyer. Acceptance of such a deal may negate your future ability to collect a heftier amount of compensation to which you may be entitled.
Similarly' those currently underwater and facing foreclosure may have more leverage now than ever to negotiate a favorable loan modification agreement.
If you are facing foreclosure in Woodland Hills' contact Cal West Law to schedule your free consultation. Call tel:(818) 446-1334