Throughout the holiday season' the innate desire to be generous is exploited by advertisers' pushing consumers to spend beyond their means.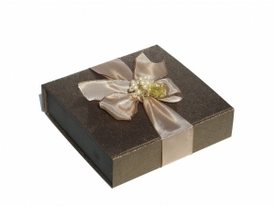 Few among us can say we've never been guilty of holiday overspending' but this is a particularly perilous time for those who are already in debt. It's easier – and much more fun – to get swept up in the spirit than to be honest about your finances' set a budget and stick to it.
It's one reason why there are so many people filing for a Chapter 7 bankruptcy in Woodland Hills in January and February.
While it's unlikely that extra gift card or fruit basket will put you in the poorhouse' it can collectively be enough to put you over the edge financially.
Consider that the greatest gift you can give yourself is a new year that isn't plagued by debt. It could be that scaling back this holiday is enough. But if your situation is more serious' you may need to think about filing for bankruptcy' which will offer you a clean financial slate in 2014.
Either way' reigning in the credit card spending is a good place to start.
The first thing to determine is how much you can safely spend. If you take the attitude of' "I want it' I buy it'" you are likely to quickly find yourself regretting those choices. Stopping to calculate a budget – and then sticking to that budget – will help you avoid maxing out your cards.
If you aren't sure how much you've spent up to this point that's a bad sign – and there's a strong chance you're shopping beyond your means. It's easy to overspend when you aren't paying attention. If your credit card statement was larger than you expected this last billing cycle' that's a red flag that spending has gotten out of hand.
There might not be an exact dollar figure that marks the boundaries. After all' everyone's situation is going to be different. However' if your debt-to-credit ratio exceeds 20 percent' there's a good chance you're overspending.
Another solid marker is if you have spend more than you can pay off. It's easy to get caught up in the moment when you're shopping for that perfect gift' but you're setting yourself up for a crisis if those minimum payments are unmanageable.
Some other signs that it's become a problem:
You already have more debt on your credit cards than what you can comfortably afford.
Your debts are stressing you out' stressing your family out or keeping you awake at night.
The debt is stopping you from moving forward with certain life goals.
Making minimum payments has become a struggle.
Compounding these issues by adding to that debt' thinking that you can simply put it off and deal with it in January' is only going to make it worse when that bill arrives.
And even if you manage to scrape by with all of these extra charges' consider what is going to happen if the unexpected happens: your car breaks down' you get furloughed at work' your spouse becomes ill' etc.. Having an emergency fund in place can help cushion the blow. But if you're already living paycheck-to-paycheck and have accrued even more debt' it's unlikely you have that kind of contingency. This puts you in a very dangerous spot leading into the new year.
If you're already there' consider contacting a bankruptcy attorney.
If you are contemplating bankruptcy in Woodland Hills' contact Cal West Law to schedule your free consultation. Call (818) 446-1334.