The federal government made it a point throughout the recession to invest in initiatives that would help prevent people from losing their homes.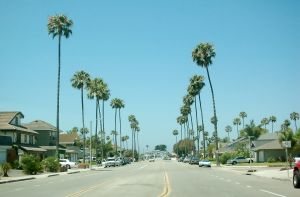 Our Woodland Hills foreclosure lawyers understand that most of that money went to mortgage servicers and banks that were supposed to use it to implement home loan modifications that would lower principal payments for people' thereby making their homes more affordable.
However' a new report issued by a regulator for the Treasury Department's Troubled Asset Relief Program (also known as TARP)' now shows that some $815 million was spent on helping with home loans on which the homeowner has since defaulted.
That is more than one-third of all home loan modifications meted out during the recession. Perhaps unsurprisingly' banks and mortgage servicers have hung on to the funds taxpayers gave them to aid troubled homeowners' despite the fact that the home loans modifications the banks extended clearly weren't enough to keep those borrowers afloat.
Now' the question is' "What happened?"
The special inspector for TARP says that it appears the problem was that many of these borrowers got little to no relief. Yes' technically they received a modification. However' the vast majority of those modifications reduced homeowner payments by less than 10 percent. Some were even less than 5 percent.
This simply wasn't enough to tackle the program.
As of today' about one-fifth of the nearly $39 billion set aside to help homeowners under TARP has been spent. Whatever is still not spent in the next two years will have to be channeled back into the federal fund. That means it's critical for government regulators to get a handle on this issue – and fix it – quickly.
Christy Romero' who leads the special inspector's office' was quoted as saying that the Treasury Department took "extraordinary" measures to offer the banks a bailout when they were tanking. Banks now have a responsibility to turn around and help homeowners in the same way. The idea was not to shove money at the problem only to have homeowners still fail. But that's what's happening' and in the end' it's the banks that are benefiting. Not the taxpayers. Not the homeowners.
The government has been trying to do a better job of stipulating how the banks are paid for their actions. For example' initially' servicers were paid a flat rate of $1'000 every time they modified a loan. Now' they are compensated anywhere from $400 to $1'600' based on how many months the homeowner was in arrears. There is an option for the bank to make more if they work with the homeowner to reduce monthly payments to a greater degree or if the modification lasts longer.
It is true that the loans in question were some of the most at-risk to begin with' which means some default rate might have been anticipated. However' the program clearly isn't working the way it was intended if it's been pointless for more than a third of those who were given help.
As it stands right now' an estimated 10 million homes still owe more on their mortgage than the home is worth. The foreclosure rate is still also more than double what it was before the housing crisis first hit in 2007-2008.
If you are facing foreclosure in Woodland Hills' contact Cal West Law to schedule your free consultation. Call (818) 446-1334.