Last month' the media covered the most recent jobs report with a rosy twist' positing that the economy added some 195'000 new jobs' which actually beat out analysts' speculation that this figure would reach 155'000.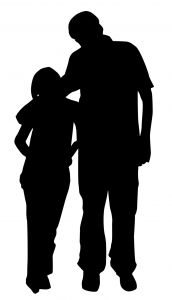 However' Peter Ferrara' Forbes.com contributor and the Director of Entitlement and Budget Policy for the Heartland Institute' recently penned an article asserting that the number of full time jobs last month actually dropped by more than 160'000.
So how did so many journalists get it so wrong? Our Woodland Hills bankruptcy lawyers understand it has to do with the fact that the net jobs created were part-time positions. In all' the number of part-time positions rose by 322'000 last month. Of course' the reason many of these individuals are part-time is because they either had their hours scaled back significantly or they lost full-time positions and had to seek whatever alternative employment they could find.
This is also why the Labor Department's U-6 unemployment rate increased from 13.8 percent to 14.3 percent from May to June. This is not an indication for many people that things are getting any better.
We are continuing to see middle class incomes decline. Living standards are continuing to fall. People are still finding themselves mired in debt.
But you would be forgiven' if you read the papers' of thinking you are among the few who are still struggling. You're not.
Those who have been forced to take on part-time work just to pay for the basics are inevitably going to find themselves unable to keep up with their previous lifestyle. Few people are prepared for such a significant and sudden drop in income. Your mortgage won't stop being due just because you lost your job. The credit card bill will still be owed' as will your cell phone bill' your medical expenses' your student loan – the list goes on.
You might be able to juggle it for a period of time' but in the end' many people seek shelter in the form of a Chapter 7 bankruptcy. Doing so will allow you to discharge most of your significant debts so that you can focus on your immediate well-being. In the short-term' you shouldn't have to make choices about whether you will buy your kids medicine or food or pay mortgage instead of the electric bill.
The timing of your filing may be important. For example' if you only recently lost a high-paying job' you may want to delay your filing and work a part-time job for a while so that you improve your chances of qualifying for a Chapter 7 discharge. Every individual's situation is going to be different. We are committed to helping you find the best solution' no matter what your circumstances.
If you are contemplating bankruptcy in Woodland Hills' contact Cal West Law​​​​​​ to schedule your free consultation. Call (818) 446-1334.