Collection agencies have long been known for their ruthless tactics to get you to pay up.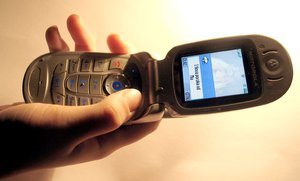 These include: lying' threats of arrest' relentlessly calling you at work or at repeated hours or calling your family members. Thankfully' the Fair Collection Practices Act has made most of this illegal.
Our Woodland Hills Chapter 7 bankruptcy attorneys know that it's not that you don't want to pay what you owe – it's that you can't.
But is it worth it to file for bankruptcy just because you find the creditor harassment unbearable? It's certainly understandable' given that they are incredibly persistent. However' the answer will largely depend on the individual facts of your situation.
One woman recently sought advice from a local columnist' fearing the debt collection process. She had been laid off more than six months prior and hadn't been able to find work. Unemployment benefits were set to run out soon. She had acquired $15'000 in credit card debt' and at almost 60 years old ' had a 401(k) and about $5'000 in an individual retirement account. She had been able to maintain minimum monthly payments on her credit cards' but she would have to stop making those once her unemployment benefits stopped coming.
Someone who is enduring a long spell of unemployment would probably be eligible for a Chapter 7 bankruptcy' which would erase this woman's credit card debt. It would also allow her to hang onto that retirement and 401(k) money.
Now' $15'000 is not a huge amount of debt' and it might be manageable if she were to find work again soon. (If that debt were in the neighborhood of $50'000' then there would be no question that bankruptcy would make sense.) But if she can't find work and is unlikely to be able to pay it' it might not be a bad idea.
A lot of times' the reason why someone files for bankruptcy is not so much the actual amount of the debt. It's the sheer level of harassment they get from debt collectors. With just one missed payment' your account can be slapped with a "collection account" label by the creditor. The first tier of collectors is usually fairly civil. Still' you can reasonably expect to get calls every single day' asking you to pay.
When the original creditor writes off that loss and sells it to a collection agency' that's where it can get nasty. These callers have been known to say some awful things to goad and shame you into paying.
Sometimes' people just can't take it anymore.
One of the immediate benefits of bankruptcy is what is called an automatic stay. It requires all creditors and collection agencies to cease contact with you on matters regarding the debt – immediately. This break is designed to give you a chance to sort out your affairs and establish whether you will' in fact' move forward with the bankruptcy process.
It's smart to at least make an appointment to discuss your situation with a bankruptcy attorney. Contrary to what you might think' we don't want to automatically convince you to file. We want to see you succeed financially. There is a wide range of scenarios in which a bankruptcy is the best choice' and somewhere it isn't.
Let us help you decide.
If you are facing foreclosure in Woodland Hills' contact Cal West Law to schedule your free consultation. Call (818) 446-1334