It seems a cruel twist of fate that one should have to file for bankruptcy in Woodland Hills immediately after a divorce.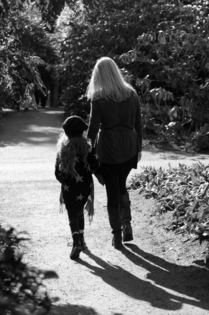 However' these two major life events are often linked' primarily because divorce is incredibly expensive. Plus' the poor or spiteful choices of one spouse can inevitably have a negative impact on your own credit – even if it's been stellar up until this point.
There may be some steps you can take to minimize the risks. However' you may also consider that bankruptcy offers up a chance at a fresh start' similar to the way divorce does. Both can be accompanied by challenges and upsets' but the end result is you are ultimately in a better place' ready to embark on a new chapter.
One of the first things to understand going into the divorce process is that divorce decrees don't supersede the contract you had with your original lender. That means that just because the court orders one of you to pay the mortgage or a certain credit card or a medical bill' you aren't automatically exempt from payment in the eyes of the creditor if both of your names are on that account. Both parties remain as equally liable as they were the day the account was opened.
Keeping this mind' you might be able to mitigate the damage by better preparing yourself financially before you or your spouse files for divorce. It won't be an option for everyone' but if you can' take the step of closing any joint credit card accounts. Your score will likely take a small hit as a result' but it can save you a lot in the long-term if you fear your soon-to-be-ex is likely to rack up even more debt for which you could be on the hook.
As part of the divorce agreement' you may want to look at refinancing some of your loans into just one of your names. This will assume that yours or your spouse's finances qualify you to do this. If not' you may want to consider selling that asset and then dividing the proceeds however makes sense.
These are avenues you'll want to explore early on. What you don't want to see happen is the proceedings turn ugly and suddenly you're coping with an adversarial spouse.
If you find that despite every precaution and strategic move' divorce has still left you deeply in debt' exploring a Chapter 7 bankruptcy is usually a smart move. It won't free you from obligations such as child support or alimony payments. However' it will allow you to walk away from most of those larger debts – including those jointly-held credit cards and other accounts.
Know too that if your ex-spouse files for bankruptcy and you don't' you could be stuck burdening all of that debt on your own – no matter what the divorce decree says. So if you hear your ex is filling for bankruptcy protection' you may want to at least meet with an attorney to go over what that's going to mean for you.
If you are contemplating bankruptcy in Woodland Hills' contact Cal West Law to schedule your free consultation. Call (800) 568-0707.