A local newspaper recently chronicled the life of a man who had cheated death time after time – only to now be facing financial death.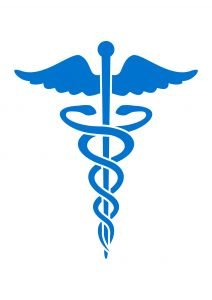 He was born two months premature. Then as a child' he survived scarlet and rheumatic fevers. Nearly 15 years ago' he had a heart attack' which caused him to change his diet and lifestyle. Then' five years ago' he was diagnosed with diabetes.
Now' he needs a liver transplant for non-alcoholic cirrhosis of the liver. Financially tapped out and already owing tens of thousands in medical bills' he and his wife have been hosting bake sale fundraisers to try to afford it.
Our Woodland Hills Chapter 7 bankruptcy lawyers know this is far from an isolated scenario. Many people' after beating harrowing odds in regaining their health and strength' must now wage a battle to stay afloat financially.
The fact is' almost 26 percent of YOUNG adults – that is' between the ages of 19 and 29 – are struggling with medical debt in the U.S. Many of those situations are due to the fact that they didn't have health insurance' often because they couldn't afford it. It would stand to reason that if they couldn't afford the insurance' they certainly couldn't afford the whole medical bill. But reason isn't something creditors are often interested in.
While it's true that older adults were more likely to suffer from health-related problems' they were also more likely to have health insurance' so paying the medical bills for them was generally less of an issue.
A study for the Centers for Disease Control found that children under the age of 17 were three times as likely as those adults 75 and older to be residing in a family that has had problems paying medical debt within the last 12 months.
Of the roughly 35 percent of Americans who say medical debt is a concern for them' nearly half say they are battling serious financial troubles. About a third of those say they can't afford to pay for the basics' such as food and rent' because of the overwhelming cost of their medical debt.
What many people end up doing is taking out credit cards or loans in order to cover the cost of the debt. But depending on how their credit was before' those interest rates can be sky-high. Fall behind on those' and it becomes a never-ending cycle of debt.
This is not how it should be. The hope is that some elements of the Affordable Care Act will help to ease that burden for a number of folks' but the true effect remains to be seen.
What we can tell you is that bankruptcy is often a breath of fresh air for those who have been battling medical debt long-term. In some cases' hundreds of thousands of dollars worth of medical debts are whittled to mere fractions of that in a Chapter 13 filing' while a Chapter 7 filing will result in the total erasure of that debt.
Every case is going to be different' but if you're struggling to keep up on those bills' realize that you do have options.
If you are considering bankruptcy in Woodland Hills' contact Nader' Naraghi & Woodcock to schedule your free consultation. Call (800) 568-0707.