Our parents are getting older.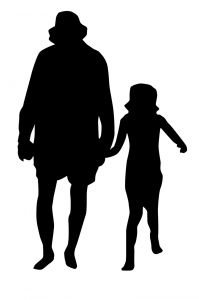 In fact' everyone's parents are getting older' with many beginning to enter nursing home facilities and require full-time care.
Our Woodland Hills bankruptcy attorneys know children of these folks are often in a tough spot. Not only are they likely struggling due to their own financial struggles' but mom and dad may not have fared well in the wake of the recession either.
The weight of having to juggle your parents' long-term care bills on top of everything else can be crushing.
Another factor you may not have considered: filial support laws. Now generally' these are not strictly enforced. But money troubles have led a number of nursing homes in Pennsylvania and South Dakota to pursue legal action.
If you're not familiar' filial responsibility laws essentially say that you could be held liable for the debts of your elderly parents if they are unable to pay. Its literally an ancient concept that we can date back to Roman law' with the basic concept being that your parents cared for you when you were a child' and now you have a duty to care for them. It used to be much more common' with some 45 states having filial responsibility laws on the books. But there was a shift during the New Deal' when Social Security benefits became much more wide spread.
Now' California is one of 30 states that have such laws in place. But we haven't heard much about them because they are so rarely pursued. However' six years ago' a number of measures went into effect that actually made it more difficult for people to qualify for long-term coverage through Medi-Cal. So it seems inevitable that some nursing homes are going to begin turning to this little-known statute in order to get paid.
The statute' specifically in CA Family Code Sec. 4400' requires that an adult child shall' "to the extent of his or her ability'" support a parent who is in need and unable to maintain themselves by work. Again' it's not widely enforced' but that doesn't mean it's not a good idea to plan in advance.
Recently in Pennsylvania' the son of an elderly car accident victim was found responsible for $93'000 in nursing home bills by the state Superior Court' which determined he had the means to pay it.
Still' for the most part' you're generally not going to be held liable for debts you didn't agree to take on.
The problem most people are having right now is that as our parents age' we often take on more oversight of their financial affairs. This is meant to protect them. But when you end up co-signing for loans or agreeing to accept payment for long-term nursing care' you could end up being on the hook for way more than you bargained.
What's worse' if the nursing home' hospital or state is successful in suing you for this' it will show up on your credit report as unpaid debt. That means the court can actually start garnishing your wages or placing liens on your property.
Sometimes the best way you can protect yourself from this is to get ahead of the game – before you and your parents go broke. This means making sure they have adequate life insurance and disability coverage' in case long-term coverage might be required earlier than expected.
However' if you do find yourself struggling to keep up on this bills or caught up in a vicious circle of debt because of them' call us today to see how we can help.
If you are considering filing for a Chapter 7 bankruptcy in Woodland Hills' contact Cal West Law to schedule your free consultation. Call (818) 446-1334
Additional Resources:
Parental support and nursing home bills' Nov. 15' 2012' By Chris Kissell' Bankrate.com