Many people are hesitant to file for bankruptcy because they fear they will have to wait a decade or more in order to get a new home or have a decent shot at a reasonable interest rate.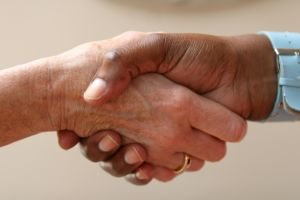 Our Woodland Hills bankruptcy attorneys now have good news; The Federal Housing Administration is reportedly approving people to take on mortgages just three years after a foreclosure' and in some cases' for as little as 3.5 percent down.
There is a fair amount of criticism about whether this is the wisest course of action for the government agency that backs bank-owned loans. However' the FHA appears eager to give the housing market a boost – and those who had struggled with debt a new chance.
Proponents are saying that so-called "rebound lending" is vital to the economy' with these individuals proving to be a source of strength – albeit an unexpected one – in this still-fragile economy.
In fact' Lennar Corp.' a home builder in the Inland Empire' reports that 1 in 5 home buyers in the area has had a recent foreclosure or short sale.
It does make sense' though. Someone who has gone through a bankruptcy to have their debts wiped clean is more likely to have the income and freedom to afford to take on a new home loan.
Many are taking advantage of the fact that there are increasingly low interests on mortgages right now amid overall declining prices.
Still' the Housing and Urban Development secretary has been quoted by The Woodland Hills Times as saying that the FHA has significantly tightened its standards from what they were a few years ago. Still' they are willing to lend to certain individuals they might not have before.
The key to ensuring that you are one of those who can take advantage of this is working diligently after the bankruptcy to repair your credit score.
The Federal Trade Commission recommends the following actions as a start:
Don't fall for credit repair scams that guarantee to remove bankruptcies or liens from your score. Generally' the only thing they accomplish is putting you back in debt.
Develop a budget. This is going to be critical. Conduct a realistic assessment of how much you make' how much you must spend' how much you must save. Stick to that budget. If you've already filed for bankruptcy once' you're going to have to wait at least a few years before you can file again' so this is important.
Pay your bills on time. Bills that are even just a few days late can get reported to credit agencies. And if you fall behind' do all you can to catch up and stay current. The longer you do this' the better your score will be.
Apply for and open new lines of credit only as needed. Don't get caught up again in another debt trap.
If you are contemplating a Chapter 7 bankruptcy or facing foreclosure in Woodland Hills' contact Cal West Law to schedule your free consultation. Call (818) 446-1334.
Additional Resources:
FHA gives those who defaulted on homes another chance' Nov. 14' 2012' By Alejandro Lazo and Walter Hamilton' Woodland Hills Times