It might seem encouraging news that home prices have risen over the last year.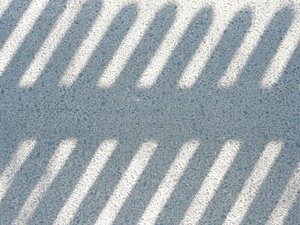 However' as our Woodland Hills foreclosure defense lawyers understand' the reason for this actually has less to do with economic health and much more to do with underwater homeowners trying to avoid foreclosure and wait out the housing crisis before selling. They're hoping the prices will go up so they can get more for their home' and hopefully avoid going further into debt.
This phenomenon' known as shadow inventory' is creating a decrease in supply and therefore an increase in prices.
But it's artificial because it doesn't represent the actual number of houses on the market.
When you look at the figures from across the country' Southern California is actually among the top five places where this shadow inventory is playing a big role in the local real estate market.
According to CoreLogic data' prices for homes went up 1.1 percent in April compared to a year ago. However' the thinktank also reports that there were less homes on the market than there have been at any time in the last five years.
But that's not actually an accurate reflection of how many homeowners are on the brink of foreclosure or how many are wanting to sell. Understandably' they're hoping to avoid taking potentially hundreds of thousands of dollars less for their home than what they spent on it.
However' our Woodland Hills foreclosure defense attorneys know that there are alternatives. One example would be loan modification' in which we help you negotiate with the lender to work out a lower payment.
According to DataQuick' the median prices for homes in Southern California now stands at about $295'000. That's a nearly 5.5 percent increase' and it's the second month in a row we've seen one since last year.
Part of the reason here for that increase had to do with the same of pricey homes along the coast. About 70 percent of those sales were attributable to Orange County' Woodland Hills' Ventura County and San Diego. Last year' those same places were responsible for about 67.6 percent of sales.
All of that' however' is happening as the supply of homes that are for sale in the state dipped significantly' and there have even been bidding wars for certain properties' namely in wealthier areas.
Still' we have about a third of property owners who owe more on their homes than they are actually worth. Of course' in the short term' it's good that prices are higher' and perhaps some homeowners will be able to break even on their investment. However' we don't know yet if these higher prices are actually going to last in the long-term.
For one thing' we don't know how long these individuals will be able to hang onto their homes before they have to sell or go into foreclosure. At some point' however' we're going to see another glut of supply. This' combined with the fact that many people's credit scores are hurting and banks aren't handing out loans as nearly as freely as they used to could also have an impact on how this unfolds in the coming months and years.
If you are considering filing for bankruptcy' contact Woodland Hills bankruptcy attorneys at Cal West Law to schedule your free consultation. Call (818) 446-1334.
Additional Resources:
Where home prices are rising for the wrong reasons' By Nin-Hai Tseng' Fortune Magazine