If you are exploring the possibility of filing for a Chapter 13 bankruptcy in L.A.' one of the points that is probably causing you some hesitation is the impact on your credit score.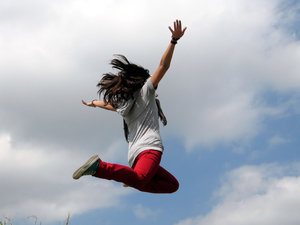 Our Woodland Hills Chapter 13 bankruptcy attorneys won't sugar coat it and tell you that you won't face challenges.
However' one of the advantages of filing for a Chapter 13 versus a Chapter 7 is that lenders tend to look less harshly on you because you are attempting to repay your debts. You are much more likely to be able to secure a mortgage if you are in a Chapter 13 or if you've recently been in a Chapter 13' as opposed to a Chapter 7. In the latter' you're going to wait at least two years before you can buy a home (probably longer) and it will remain on your credit report for at least a decade. A Chapter 13 stays on your credit report for 7 years.
That said' a Chapter 7 can be a smart move if your debts have reached a point that you have no hope of paying them back. A Chapter 13' though' offers an alternative.
In either case' you already know that the mark will be on your credit for some time. However' there are ways you can take charge in the immediate aftermath and begin boosting your score' which is going to be a top concern for you in the coming years.
First' you'll want to be carefully watching your credit. That is' you're entitled to a free credit report every year from each of the three main credit reporting agencies (TransUnion' Equifax and Experian). If you order one every four months' this will allow you to check your score and search for any errors. Mistakes happen more than you might think' and it's up to you to be vigilant and call them out. It's one thing to have a poor mark on your credit for something you did or didn't do. It's another thing entirely when you've done nothing to deserve the bad mark. Getting it corrected may save you hassles later when you go to apply for a loan or some other line of credit.
If you do get a credit card' consider a secured debit card. These are going to have sky-high interest rates' so you're going to want to make sure you pay them off completely and in a timely manner. Consider that the amount you owe is going to make up 30 percent of your total credit score. The key here is to keep your debt-to-income ratio relatively low. If possible' one way to boost your credit score is to raise the amount of credit you have available – and then don't use it.
Even once you pay off all your cards' consider keeping them open as long as there is no annual fee. The longer your credit history' the better your score.
Next' if you're thinking you'd like to make a big purchase' wait at least six months' maybe more' before you apply for any new loan or credit card. Banks want to see that you're surviving fine on your own for a while before they take a chance on you.
Finally' you'll want to pay all of your bills on time. For some people' this is part of what gets them into trouble in the first place. It's important that whenever possible' we avoid making the same mistakes twice – or more.
If you are considering filing for bankruptcy' contact Woodland Hills bankruptcy lawyers at Cal West Law to schedule your free consultation. Call (818) 446-1334