In many cases' Woodland Hills bankruptcies are the result of situations that are beyond your control.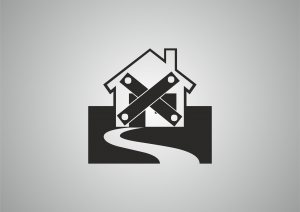 Our Chapter 7 bankruptcy attorneys know that a lot of people automatically think primary factors include individual-specific things' like medical bills or credit card debt. And of course' those do contribute.
However' even greater forces are working against you.
We know that generally speaking' the wealthiest of our society have actually gotten wealthier the last few years. And it's true that those who fall into the lowest income brackets do have safety nets to help them make ends meet. Of course' this doesn't shield either entirely from the risk of financial problems.
But those who have suffered the most in recent years are the American middle class. This may not shock anyone in and of itself' but this probably will:
A new study by the Federal Reserve indicates that the average American family's net worth has plummeted by 40 percent. This would be alarming under any circumstances' but it's particularly astounding when you consider that figure represents the difference in just three' short years – between 2007 and 2010.
This is despite the fact that our economy was actually 15 percent larger in 2010 than it was nine years earlier' the average family's wealth had gone done by nearly 30 percent.
Now' let's throw something else in the mix: Falling income. When we look at the median family income in 2010' we see a nearly 8 percent dip from where it was in 2007 and a 6 percent drop from where it was 10 years ago.
So in other words' the American middle class is poorer.
A huge part of this' of course' is the burst of the housing bubble. For the vast majority of middle class families' their home is their biggest financial asset. For many' many years' people were urged to believe that purchasing a home was the safest way to prepare for retirement.
When the housing prices became bloated' this reasoning fell flat. In fact' in the mid-2000s' housing was in fact the worst place to keep your money.
What was worse' you had federal authorities telling people not to worry. Very few had any inkling there was a problem – until the situation imploded.
Of course' that's what led us to where we are today.
Now' the middle class in general were the ones who suffered most. To look at a slightly smaller subset' the whole crisis has now exposed millions of older Americans to a situation of having to struggle in their retirement.
That same Federal Reserve study indicates that the median wealth for families who are between 55 and 64 is somewhere in the neighborhood of $180'000. Compare that to those who are 45 to 54' whose assets are around $118'000. This figure includes all their retirement accounts' savings and home equity. This is not sustainable for two people – or even one person – to expect to live off of for the next 25 years. It's simply not' and it's even worse when you consider the debt that these individuals may still be struggling with.
This is where a bankruptcy can be a game-changer. It becomes less about trying to maintain some appearance and more about preserving your financial future.
If you are considering filing for bankruptcy' contact Woodland Hills bankruptcy attorneys at Cal West Law to schedule your free consultation. Call (818) 446-1334.
Additional Resources:
Why middle class has taken a big hit' By Dean Baker' CNN