Perry v. Chase Auto Financestems from a Pasadena Chapter 7 bankruptcy case involving a man who didn't file his bankruptcy in time to save his car.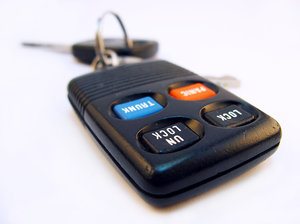 Our Woodland Hills bankruptcy lawyers know that timing can be critical in these proceedings. Waiting even just a few days can end up costing you thousands of dollars more than you would have paid otherwise' and might even lead to the loss of your home or other assets you might have otherwise been able to hang onto.
The truth is' most consumers wait far too long before they consult an experienced California bankruptcy attorney.
The debtor' in this case Avram Perry' signed a contract in 2004 with Chase that gave him possession of a 2001 Nissan Pathfinder. In 2008' apparently due to some financial trouble Perry was having' the terms of that contract were re-written to alter the payment amounts. According to Chase' it was after this subsequent agreement that Perry defaulted on the payments.
Now' Perry says that in early February of 2009 he contacted Chase and told them that he intended to file for Chapter 7 bankruptcy. Within three days' an attorney for Perry sent a notice to the bank' saying that Perry wanted to resolve the dispute with the bank over the amount owed. That letter did not make any mention of the intended bankruptcy filing.
Three days after that' the bank repossessed the car. And five days after that' Perry filed for his Chapter 7. In that filing' he listed that Nissan' which he valued at $9'000' though he did say it was subject to a disputed claim with the bank.
About 10 days later' Perry filed a complaint against the bank in state court' saying that they had an obligation to return his vehicle' as it violated the automatic stay granted to him in bankruptcy court. Now' an automatic stay isn't going to grant you the ability to keep your property indefinitely' but it will buy you some time in which your creditors must stop harassing you and can't take any action until it's been sorted out by the bankruptcy court.
However' the issue here was that the bank had repossessed the vehicle for non-payment prior to the bankruptcy filing. Simply contacting the bank to let them know you intend to file for bankruptcy isn't enough.
He tried to sue the bank for monetary damages.
But in the meantime' the bankruptcy court granted the bank permission to move forward with the sale of that vehicle' which it did in May of that year.
Ten months later' Perry filed an adversary proceeding against the bank. The issue was ping-ponged back and forth between bankruptcy and state court.
Ultimately' the courts ruled in favor of the bank.
Perry appealed' saying that the judge in the case should have disqualified himself. The appeals court' in their May 2012 decision' denied Perry's request.
This has no doubt been a long road for Mr. Perry' and it's unfortunate that he lost his vehicle amid financial struggles. However' the greater point we can all take home is that timely filing of your Chapter 7 or Chapter 13 bankruptcy can have a substantial impact on the outcome of your case.
If you are considering filing for bankruptcy' contact Woodland Hills bankruptcy attorneys at Cal West Law to schedule your free consultation. Call (818) 446-1334.
Additional Resources:
Perry v. Chase Auto Finance' Justia Dockets