One of the top questions people have when filing a Chapter 13 bankruptcy in Woodland Hills is whether they can keep their home.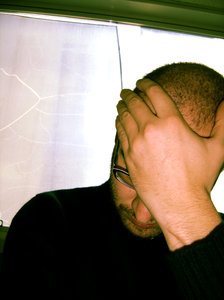 As Bushnell v. Bank of the West shows' the answer is: Not always.
Of course' if that is your goal' a consultation with a Woodland Hills bankruptcy attorney is going to be critical. It may not actually be in your best financial interest to try to keep the home' but at least you'll be walking into the situation with eyes wide open' unlike Kent Bushnell.
This was a case out of Nebraska' but the basic principles are still applicable here.
Bushnell was a homeowner who' on the first of November last year' filed for a Chapter 13 bankruptcy.
As in most any bankruptcy in which a home is involved' the court issued what's called an automatic stay. This will not ensure that you'll be able to keep your home' but it will give you and your attorney a few months to sort it out. This is particularly valuable if you are facing foreclosure.
However' what made this case a little different was that just days before Bushnell filed for his bankruptcy' his home was actually sold in a foreclosure proceeding to Bank of the West.
Bushnell was still living there.
The bank tried to evict him' but Bushnell refused to leave.
The bank then requested that the court grant relief from the automatic stay – in other words' lift that stay so that they could evict him.
The bankruptcy court granted that request.
However' Bushnell then filed what is called an adversary proceeding against the granted relief. Basically' he was contesting that the bank had any right at all to evict him' particularly as he claimed the foreclosure was fraudulent.
Now' we do know that the banking industry has been caught red-handed over the last handful of years engaging in fraudulent foreclosures through robo-signing techniques and failure to properly track which homes they actually owned.
However' that did not appear to be the case here. Bushnell contended that the bankruptcy court abused its authority when it granted relief from that automatic stay because' he contended' the bank never actually proved that it was a party of interest in the case.
However' given the fact that the bank technically owned the home and that it couldn't do anything with it due to the automatic stay in the bankruptcy proceeding' the court determined that the bank was in fact a party to the case' and as such' had legal grounds to request that the automatic stay be lifted. So even though it wasn't technically a creditor (in other words' the debtor didn't actually owe any money to this bank)' it could still request to have the stay lifted.
The other point that all of this illustrates is that if you are trying to hang onto your home and are considering Chapter 13 bankruptcy as a way to do it' you must consult with an experienced attorney as soon as possible. Failing to act in a timely fashion could result in a negative outcome.
If you are considering filing for bankruptcy' contact Woodland Hills bankruptcy lawyers at Cal West Law  to schedule your free consultation. Call (818) 446-1334