Financial exploitation of older Americans has reached a point that the federal government has launched an investigation after a new report indicates that the elderly were cheated out of $3 billion in 2010.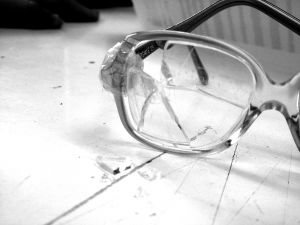 Our Woodland Hills bankruptcy lawyers were saddened to learn that so many people seemed to have no qualms about taking advantage of older adults.
We know that in some cases' these individuals who were looking forward to living out their Golden Years free of financial worries are now suddenly thrust into a situation where they may have depleted retirement funds' savings and may even be exploring bankruptcy and foreclosure.
There are ways our experienced attorneys can help. If the goal is to stay in your home and keep most of your assets' we can help you explore either a foreclosure defense' possibly through a Chapter 13 bankruptcy. You also may have the option of a loan modification (if you're still paying for your house). Every situation is going to be unique.
It may be tempting to simply go it alone' particularly if someone you trusted has already taken advantage of you. But bankruptcy and foreclosure law is complicated' and it's one of those areas that you really risk a great deal more if you don't invest wisely in experienced legal counsel.
Many older adults may feel ashamed that they were duped' and it can be difficult to learn to trust again. Understand' though' that you are not alone in this. In fact' fraud against those over the age of 60 has spiked by 12 percent in just the last four years. That's according to a study conducted by the MetLife Mature Market Institute' in conjunction with Virginia Tech University and the National Committee for Prevention of Elder Abuse.
One scam that was described involved convincing older adults to transfer a hefty portion of their savings into a deferred annuity. This cut their savings so that they could qualify for certain federal benefits for veterans. So the veteran might get $800 to $1'000 for the benefit' but then they would lose access to their savings money for several years. In the meantime' the salesperson earns a commission off those savings of somewhere in the neighborhood of 12 percent.
This finding has sparked an investigation by the Consumer Financial Protection Bureau. While family members and caregivers are certainly part of the problem' another major issue is those who advertise themselves to be financial advisors.
In a lot of cases' these individuals have little training and their goal is more to prey on the elderly' rather than help them.
The options for retirees can be complex – trying to figure out what to do with their lump sum retirement payment' among other things. It gets even more complicated when you've been taken advantage of.
Our compassionate' experienced attorneys can help guide you back on the path to financial independence.
If you are considering filing for bankruptcy' contact Woodland Hills bankruptcy lawyersat Cal West Law to schedule your free consultation. Call (818) 446-1334.