Americans are constantly bombarded with flashy marketing images' revealing the latest model vehicle' the newest designer jeans and the best vacation spots.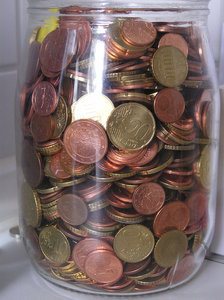 Woodland Hills Chapter 7 bankruptcy lawyers know that rarely do these advertisements espouse the values of living within our means and spending responsibly.
Perhaps this is part of the reason why approximately 30 percent of Americans today report having no savings whatsoever. Nothing. Zilch. But we know the real truth of the matter is often beyond a consumer's control — predatory lending' unemployment and medical bills are often at the root of a bankruptcy.
Those exploring the possibility of a Chapter 7 bankruptcy have not all been irresponsible. That may be the case for some' but the bigger picture that this lack of savings paints is that there are a huge number of people in this country who aren't prepared for the unexpected.
They may be living within their means for this exact moment' but they aren't accounting for a lay-off or a sick spouse or a natural disaster. When those things hit' without a savings' there is no cushion to soften the blow. It strikes hard' and finances spiral downward very quickly. Suddenly' you can't keep up on the credit card payments and you're fighting incessant calls from creditors to whom you literally cannot pay.
A Chapter 7 bankruptcy can help by stopping those calls' giving you a chance to breathe' forgiving those debts and permitting a fresh start.
When you're constantly trying to play catch-up' of course you won't be able to save. A bankruptcy hands you a clean slate' where you can begin to save money again.
According to Bankrate's Financial Security Index' the number of people who aren't able to save is actually growing. It's 28 percent now' up from 24 percent last year.
Then you have another 1 in 5 people who had squirreled away enough savings to keep them afloat for less than three months.
Those who earn less are even worse off' with 52 percent of those who make less than $30'000 reporting no savings at all.
What's recommended' however' is to have at least six months' worth of savings at all times – just in case.
One bit of silver lining in the most recent report is that the collective debt in America is actually decreasing. Between 2008 and 2010' Americans paid down a large portion of their revolving debt' according to figures gleaned from the Federal Reserve's most recent consumer credit report. Paying down debt is good' but it appears it's come at the cost of significant depletion of savings.
Robert Fuest' CEO of Landor & Feuest Capital Managers in New York' was quoted in a recent Fox Business article as saying that about a quarter of Americans use debt to fund their lifestyle. And unfortunately' this really hasn't gotten any better since the recession. It's not that people are necessarily spending more than they were before' but they haven't yet adjusted their lifestyle to meet their decreased income.
Trying to scale back' especially after a bankruptcy' is part of a bigger process. For a lot of people' automatic transfers into savings account can be one way of approaching it – sort of' out of sight' out of mind.
If you are considering filing for bankruptcy' contact Woodland Hills bankruptcy attorneys at Cal West Law to schedule your free consultation. Call (818) 446-1334.
Additional Resources:
No Savings Whatsoever? You're Not Alone' By Sheyna Steiner' Fox Business