You will probably need more than a few aspirin for this one.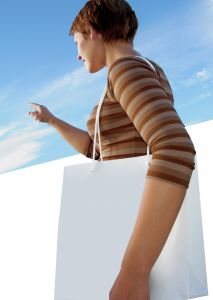 Unlike the pounding headache that plagues you for days after a late night at the holiday party' financial hangovers take much longer to recover from – and may ultimately require assistance from a Chapter 7 bankruptcy lawyer.
This is a discussion we have almost every year – advising people to watch what they spend or indulge in over the holidays. Inevitably' some end up falling into the debt trap anyway. But this year' there is some suggestion that it may actually be worse than in previous years.
First of all' initial Black Friday weekend sales are estimated to be up by nearly 15 percent over last year. A lot of people were taking advantage of store offers. But we also have an abnormally long shopping season this year because Thanksgiving fell so early. Some might not say this is a bad thing' and it definitely helps to stimulate the economy in the short-term. However' when we look at the bigger picture' Americans are already struggling with debt. Those January bills will be here before you know it.
Secondly' we have this impending fiscal cliff. If no solution is reached before the end of the year (and it's looking less likely as the days pass)' it will be a lot tougher for people to pay those bills because their paychecks are going to be smaller – an average of 5 percent.
Of course' we don't mention this now to be a Debbie Downer during the holidays. But we do want you to begin thinking about these things so that you aren't overburdened come next year. Specifically' here are some things to keep in mind:
Assume you're going to have a lower paycheck. It's possible the federal government will come together at the last minute' but you shouldn't count on it. Plan on the worst case scenario when figuring out how much you can afford.
Using your reduced income figure' tally up your regular bills and obligations and then see how much you have left over for shopping. Don't spend anymore than what you can pay off in the first three months of the year. If you're already struggling with debt as it is' you may have to forgo any big-ticket purchases.
Avoid putting it all on credit. As a general rule' you don't want to put anything on credit that you can't pay off in full over the next month or two.
Consider cutting some people from your shopping list. This may sound harsh' but you should not be putting yourself in debt to prove to someone that you care. They will understand. Try to find other thoughtful – and inexpensive – gestures you could make to express your affection.
If come January you do find that you are in over your head' address it straight on by contacting an experienced bankruptcy attorney. Procrastination tends to make financial problems worse. It's akin to allowing a taxi meter to continue running while you are stuck in neutral. Every day you don't do something is a day you are digging yourself into a deeper hole. Let us help you up.
If you are considering bankruptcy in Woodland Hills' contact Cal West Law to schedule your free consultation. Call (818) 446-1334.