Woodland Hills foreclosure defense attorneys understand that in California' foreclosures still account for about 36 percent of home sales in the market.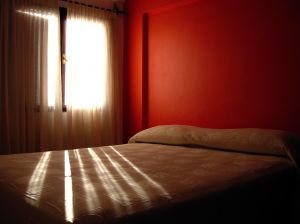 That's according to RealtyTrac' which adds that this figure is down about 12 percent from where it was a year ago' when foreclosures accounted for nearly half of all residential sales. So we are in better shape as a whole than we were before – but we're nowhere near where we need to be. The reality is' in a healthy market' foreclosures should only account for about 5 percent of all home sales.
Some cities' particularly in the northern part of the state' are driving the state's average much higher. For example' in Modesto' more than 54 percent of home sales are foreclosure-related. In Stockton' 53 percent of home sales are due to foreclosure. And in Sacramento' 40 percent of all home sales are a result of foreclosure.
In some surrounding states' such as Washington and Oregon' sales of foreclosures actually went up this most recent quarter.
Homes that are owned by the bank or are in foreclosure on average sell for 32 percent less than a home that's not in foreclosure. What's more' those whose homes fall into foreclosure can expect a big hit to their credit score – not to mention being evicted and forced to move.
It's this last part that has advocates in Oregon turning out in droves. The state's public radio station reports that these individuals have organized dozens of families to keep watch with neighbors who are facing foreclosure-related eviction. If law enforcement officials arrive to remove their neighbors' text messages will be sent out' and hundreds will arrive on the property to protest. Sometimes it's effective in delaying the action' sometimes not.
As of right now' there is no organized group like this in the Woodland Hills area. The fact is' even if there were' it might drum up headlines but it's not a long-term solution. Successfully staving off a foreclosure requires the involvement of an experienced foreclosure attorney.
We have heard the argument before that those facing foreclosure can't afford the mortgage – let alone an attorney. However' it's worth noting that a skilled foreclosure lawyer can actually save you thousands of dollars a year by negotiating a lower principal or interest rate on your monthly mortgage payments – which by the end of the process should be more in line with market value' as opposed to the inflated rates that linger like a bad hangover from the housing boom.
Another potential solution involves filing for a Chapter 13 bankruptcy. Not only will this allow you to formulate a plan that will grant you the opportunity to make up the missed payments over a period of several years' you will be able to do the same with your other outstanding debts as well. This is usually a desirable solution for those who are plagued with a number of debt obligations and need time to improve cash flow and meet their financial responsibilities.
Our attorneys are experienced in both bankruptcy and foreclosure proceedings. Call us today to see how we can help.
If you are facing foreclosure in Woodland Hills' contact Cal West Law to schedule your free consultation. Call (818) 446-1334.
Additional Resources:
Fighting Foreclosure: Advocates Tell Homeowners To Stay Put' Dec. 10' 2012' By April Baer' OPB
California still ranks high in foreclosures' Dec. 11' 2012' Staff Report' Inland News Today