The U.S. economy has continued to inch upward toward recovery' with the newest reports indicating continued job growth and falling unemployment.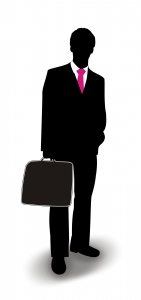 However' our Woodland Hills bankruptcy lawyers know that this positive news is tempered by the fact that there is a great deal of concern regarding the impending fiscal cliff.
This is the term given to the automatic federal tax increases and spending reductions that are going to take effect starting Jan. 1' 2013' barring some last-minute' dramatic action from Congress. It's this worry that has kept many businesses from hiring even more people or extending greater benefits and pay increases to current employees.
Many people are still struggling' and if the fiscal cliff pushes us as far over the edge as some fear' those troubles may only worsen. We want you to know that if your debt does become unmanageable' you don't have to struggle through it alone. Our experienced bankruptcy attorneys are ready to answer any questions you might have about the process and the outcome. In the end' the majority of those who go through bankruptcy find it incredibly freeing. What's more' with the proper planning' many of our clients end up owning homes' making major purchases and rebuilding their credit within just a few years.
In looking at the positive bigger picture' the U.S. Labor Department reported that employers in November added nearly 150'000 jobs – which was double what some analysts had predicted for the month. Additionally' the official unemployment rate fell to the lowest it's been in four years – down to 7.7 percent from 7.9 percent in October. This was despite some predictions that it would shoot up to 8 percent in November.
Additionally' retail payrolls were soaring for the second month in a row' and healthcare continued to grow at a steady clip. Also' the information sector added more jobs this past month than it has in several years' with gains mostly attributed to the recording and motion picture industries.
But then there was bad news' as well. Payrolls in the construction industry fell by roughly 20'000 in November. This is in spite of the fact that the housing market is beginning to recovery with an increasing number of homes being built. In responding to the reason behind the drop' the Associated General Contractors trade group say it is all about the uncertainty tied to the fiscal cliff. In fact' the group noted a survey late last month' which found that nearly 55 percent of all construction companies in the country had tweaked their plans amid concerns of lower government spending and higher taxes. Specifically' companies were postponing investments – and hiring.
Additionally' there was a huge tumble in consumer confidence this month compared to previous months – almost entirely attributable to the fiscal cliff.
And despite the fact that home prices are rising and job growth is inching upward' American consumer spending' which accounts for roughly 70 percent of all economic activity' have been holding off. In addition to fiscal cliff concerns' which have people holding off on larger purchases' the fact is that incomes have remained the same' despite ballooning inflation.
Even though retailers added some 50'000 jobs in the last two months' that's not likely to last. Some of those were a result of new store openings. If consumer spending doesn't pick up the pace' many of those people will likely be laid off.
If you are considering bankruptcy in Woodland Hills' contact Cal West Law to schedule your free consultation. Call (818) 446-1334.