As the Woodland Hills Bankruptcy Lawyer commented on recently' the middle class has become more and more susceptible to falling into debt' which has led to an increase in the poverty rate.
And the statistics now show that it's true. According to new census data recently released' the nation's poverty rate rose to 15.1 percent in 2010' the highest level since 1993. In 2009' the rate was 14.3 percent' CNNMoney reports.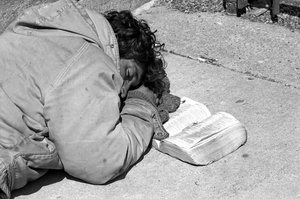 It is sad to see that people are struggling with debt so much that they are being driven below the poverty line. People are in such need that they are using credit cards in order to survive and it's those habits' along with the credit card companies' predatory practices' that have left many people deeply in need.
But for those who have little elsewhere to turn' filing for Chapter 7 Bankruptcy in Woodland Hills may be an option to get back on their feet and start fresh. Bankruptcy laws are designed with consumers in mind' and they allow people to discharge debts and start over without the threat of creditors and lenders harassing them. In fact' filing for bankruptcy ensures that lenders can't contact the consumer during the bankruptcy process.
An experienced Woodland Hills Bankruptcy Lawyer will go over your situation and look to find solutions to your debt problems. Should they be medical bill' predatory lending or job-loss driven' our firm will work with you to determine the best line of defense against creditors and lenders.
According to CNNMoney' 46.2 million people are now considered in poverty' a jump of 2.6 million from 2009. Given the economy' the numbers aren't surprising' experts say. Even with accounting for inflation' poverty is considered an individual who makes $11'139 or a family of four that makes $22'314 a year.
Census numbers showed that the rich have gotten richer and the middle class' income has largely stayed steady. From 1980 to 2010' the middle-income family earned only 11 percent more' while the richest 5 percent of Americans have seen their incomes increase 42 percent in the same time period.
More than 1 in 5 children are living in poverty' while the poverty rate for non-Hispanic whites is at 9.9 percent. Blacks had the highest poverty rate at 27.4 percent' with Hispanics at 26.6 percent. Slightly more than 12 percent of Asians fall under the poverty line.
Sadly' many of these families and individuals fell into poverty as a result of extreme debt problems' brought on by joblessness' unexpected medical bills and lenders who charge outrageous fees and interest rates.
So' for many people' drowning in debt has been brought on through no fault of their own. For that reason' it may be possible to use bankruptcy laws to their advantage to clear the debt and start fresh in an effort to avoid the poverty rate.
Filing for bankruptcy stops lenders from harassing consumers and allows them to discharge most of their debt and move on with life without fearing a move to a shelter or going on government assistance programs.
Woodland Hills Bankruptcy Attorneys will provide a free consultation to help guide you regarding bankruptcy options that may work best for you. In Encino' Glendale' and Woodland Hills' just call (818) 446-1334.
Additional Resources:
Poverty rate rises in America' by Annalyn Censky' CNNMoney