CNNMoney recently reported that a faster foreclosure process is the only way to help the downtrodden real estate market recover.
But Woodland Hills Bankruptcy Lawyers would argue that a faster-moving foreclosure process would trample the rights of homeowners as banks have already tried to unlawfully take away people's houses with robo-signed documents and other shady dealings.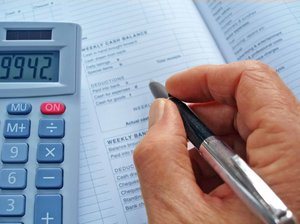 There are many options to stopping foreclosure in Woodland Hills. Chief among them is filing for bankruptcy. Filing stops foreclosures immediately and allows for the homeowner to focus their efforts on getting outstanding debts eliminated. Loan modifications' refinancing and short sales are also options' but require bank agreement and participation' which can sometimes be difficult.
According to the news article' The Obama administration's programs to help save the housing market simply haven't worked and the market is getting worse. Experts believe that as the foreclosure process drags out' the economy will be slower to recover. By getting people out of their houses and selling them' the inventory will shrink.
Of those behind on mortgage payments' only 6 percent had hit the two year mark in July 2009. This summer' more than one-third of those behind on payments were two or more years behind. A majority of homeowners — 71 percent — are at least 12 months behind on payments. Two years ago' 41 percent were in that position.
But a big part of that change in statistics is because of the aforementioned bank problems. Lending institutions have used mortgage servicers and other companies to quickly process foreclosures since 2007' when the housing market began crumbling and people started missing mortgage payments in droves.
These companies signed off on documents that were supposed to be checked by bank officials who had knowledge of the case' but were instead signed by people who had no knowledge of the specific case or qualifications to sign the documents. Banks were also accused of filing inaccurate paperwork.
Among these scandals — and the impending attorney's general investigations into their practices — banks have pulled back and cut back on filing foreclosures while they reassess the process. So' many foreclosures haven't been filed for nearly a year because of the problems' which has contributed to the number of people so far behind on their payments.
Industry leaders don't have any solutions' but they believe that government-run programs have missed the mark on helping people. They also believe that more programs will simply keep the country in its current rut with less opportunity to get out.
It's probably true that these foreclosure-themed programs won't really work because they typically have such restrictions on who qualifies and they don't do a lot for those who do qualify. Look at the funds that were put aside so banks could re-negotiate loans and help homeowners — very few have used the money to help homeowners stay in their houses.
Bankruptcy' for those who qualify' is the only true way to stop foreclosure. The process stops the process immediately and allows consumers to discharge debt and get back on track financially. The process can also keep a person in their house during and after the process is complete.
Woodland Hills Bankruptcy Attorneys will provide a free consultation to help guide you in making a decision that works for you. In Encino' Glendale' and Woodland Hills' just call (818) 446-1334.