A recent article by SmartMoney looks at the fact that most advice columns suggest that people struggling with debt should budget better' negotiate their debts' make more money than they're making now and get professional help.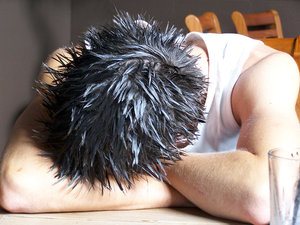 But what the columnists might not understand is that even trying to accomplish all these things can still lead to debt problems. What happens next?
Woodland Hills bankruptcy lawyers would suggest a free consultation to see if bankruptcy is a good option for your situation. Many people believe that bankruptcy will hurt a person's credit' but what they fail to realize is that if they have stopped making payments on debts or are making minimum payments and incurring high interest rates and hidden fees' their credit has already take a substantial hit.
Filing for bankruptcy in Woodland Hills will eliminate the debts that are making life so difficult. Rather than dealing with the scores of phone calls that you will receive from creditors' worrying about repo men coming to take your possessions or other legal problems' bankruptcy will stop that simply by filing.
According to the article' the rate of delinquency payments on consumer debt of 90 days or more is up more than 3 percent in the last year. Household consumer debt has doubled in the last ten years from $5 trillion in 2000 to $11.7 trillion in 2010.
Many people who once had great debt repayment records are having to pick and choose which debt to pay back and when. Most financial advisers suggest that people pay at least the minimum on all debts' which keeps creditors at bay. However' some people are choosing to pay off some debts and ignoring others. The article provides some tips to picking and choosing debts to pay off:
GIVE PRIORITY TO THE ESSENTIALS:
Experts say that paying things that are most important' such as taxes' alimony and child support will keep you out of jail.
DETERMINE THE DEBTS WITH THE LEAST FAVORABLE TERMS:
It's important to consider the interest rate and tax benefits to determine which debts you're going to pay off' if you're going to choose.
WHAT WILL NON-PAYMENT DO TO YOU?
For debts backed by collateral' consider what you may risk losing if you stop paying. You also must look at how non-payment will affect your credit score — recency' severity and frequency are all things that affect your score.
SO' WHICH DO YOU NOT PAY ON?
Debts that affect your personal credit score.
A home mortgage that is under water' meaning you owe more than it's worth.
Unsecured debts' such as credit card debts or agencies that don't report to collection agencies.
While this may work for some people' picking and choosing debts to pay and not to pay is just going to keep people in the rut they've been in. Bankruptcy eliminates debts and allows people to be done with it. While it is a complex process' it can lead to a rewarding future without debt.
Cal West Law' APLC will provide a free consultation to help guide you in making a decision that works for you. In Encino' Glendale' and Woodland Hills' just call tel:(818) 446-1334.
Additional Resources:
Choosing the Debts to Pay Off Now (and Later)' by Catey Hill' SmartMoney