A recent Chapter 13 bankruptcy case in Missouri shows the value of making sure you consult with an experienced Woodland Hills bankruptcy attorney before moving forward with bankruptcy.
In the case of Johnson v. Fink' a married couple attempted to change their payment plan but was shot down by the court trustee and the judge.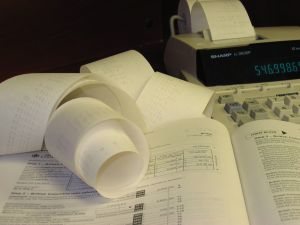 There are two common forms of bankruptcy in the United States that consumers choose. First is Chapter 7 bankruptcy in Woodland Hills' which most people identify with. This is where debts are discharged and sometimes assets are needed to be liquidated to pay off debtors. This is mainly designed for people without income.
The second form' which has gained popularity in recent years' is Chapter 13 bankruptcy in Woodland Hills. Under this chapter' people who have income but who are still badly in debt can set up a payment plan' authorized by the court' that allows them to pay back some of their debt. Once the set time period ends' the remaining debt goes away. Under this plan' their assets are protected from creditors.
The Johnson family chose Chapter 13' according to court documents and set up a payment plan based on their income from Social Security' a pension and the husband's two jobs. They agreed to pay $1'890 per month for 60 months.
But when the husband lost his second job' they asked for a modification to their plan. But what they asked for was for the payment to drop to $100 per month. The trustee — the person appointed by the court to monitor their situation — objected and the judge agreed.
The couple argued that based on other cases' their Social Security earnings shouldn't be counted as income for their bankruptcy payment. But based on their "bad faith" efforts in trying to reduce their payment without fully exposing all of their earnings' it was rejected. They appealed' but an appellate court upheld the lower court's decision.
The good news about Chapter 13 bankruptcy cases is that they can be flexible. If you agree to a payment plan' but have a major change in income' there are ways to petition the court to change your payment plan. Those can be granted.
But if you fudge the numbers or otherwise break the court's rules' you can not only have your petition rejected' but you can face the possibility of bankruptcy fraud charges in Woodland Hills. This can lead to serious prison time' if convicted. It can also derail the bankruptcy process.
This is why hiring an experienced Woodland Hills bankruptcy lawyer is so critical. Without experience on your side' these mistakes can hurt your situation. This family' which has lost income' will now be stretched even thinner because of a poor move. Avoid these mistakes and use bankruptcy laws for all the benefits they can provide. They are designed to aid consumers' not hurt them.
Cal West Law will provide a free consultation to help guide you in making a decision that works for you. In Encino' Glendale' and Woodland Hills' just call (818) 446-1334.