With Black Friday this week' the retail giants have been advertising big time to entice shoppers to get to the stores often and early to snatch up whatever they want for their holiday gift-giving. According to CNNMoney' retailers are expecting to put up big sales numbers this quarter as people clamor for the newest toys' electronics and deals starting the day after Thanksgiving.
Not surprisingly' Woodland Hills bankruptcy lawyers have noticed an increase in credit card company advertisements as well. They're increasing their credit limits as well as their "perks" in order to encourage people to sign up for their cards.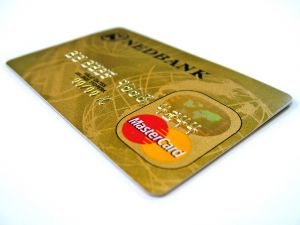 They don't offer free perks to just anyone. You have to spend hundreds or thousands of dollars in order to qualify' and sometimes you must make payments in certain time limits in order to get the deal as well. Many of the deals are so unrealistic that they can't be met by the average consumer. These predatory lending practices lead to an increase in Chapter 7 bankruptcy filings in Woodland Hills because consumers get into trouble quickly.
Yet this is the time of year when consumers tend to lose their focus and instead of shopping conservatively' they go all-out' even in a bad economy. And credit card companies are the winners because of the interest fees they will collect over time.
One way to get out from this trouble is to consider bankruptcy in Atlanta. By filing for bankruptcy' consumers can escape the problems caused by debt. These laws are designed to help consumers by eliminating debt and helping them move on with life without the ball and chain of debt problems.
The National Retail Federation estimates that 152 million people are expected to shop over Black Friday weekend' despite a backlash against stores opening early Thanksgiving Day. The survey' based on talking with 8'000 shoppers' usually estimates a lower number of shoppers. Last year' the organization estimated 138 million people' but 212 million showed up.
Target' Best Buy' Macy's and Kohl's are all opening at midnight on Thanksgiving' while Wal-Mart will kick off sales two hours earlier. Toys R Us is opening some stores at 9 p.m. on Thanksgiving. Some employees and consumers have looked down upon stores opening earlier' but more shoppers may show up as a result.
2010 numbers showed triple the number of midnight Black Friday shoppers as the year before' showing that it is worthwhile to open early. Some consumers believe that the new hours are better and help them avoid sleeping outside waiting for a store to open. Others' however' believe that shopping on Thanksgiving takes away from the meaning of the holiday of spending time with family.
Whether you plan to take advantage of the early shopping hours' stick to Black Friday or skip it altogether' shop wisely and shop within your means. If you are already saddled with debt' splurging while relying on credit cards is a disaster waiting to happen.
Cal West Law will provide a free consultation to help guide you in making a decision about bankruptcy that works best for you. In Encino' Glendale' and Woodland Hills' just call (818) 446-1334