The holiday shopping season is in full swing as consumers have clamored for the newest toys' electronics and deals. For some' holiday shopping means relying on credit cards to get them by.
But some consumers learn the hard way that missing payments' making late payments and other consistent missteps can lead to massive late fees' sky-high interest rates and eventual financial failure.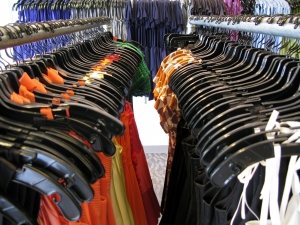 As our Woodland Hills bankruptcy lawyers have blogged about before' getting in debt to the credit card companies isn't a good idea. They are built to make money. They charge fees and high interest to profit off of Americans' reliance on their product.
This system is destined to fail. If people continue putting charges on credit cards and yet have little way of paying it back' they will fall into a trap that millions have fallen into before them. But there is a way out.
Filing for Woodland Hills bankruptcy stops creditors from calling immediately. Through the process' a consumer gets certain protections and has the debt that has plagued them wiped clean. They are able to put together a plan to help them avoid the problem in the first place.
But despite this being a possibility' credit card companies continue hammering consumers with advertisements trying to get them to sign up for their card. And although it's unlikely the consumer will get the peak interest rate they are advertising' credit card companies promise great cash back' perks and low rates to entice people.
As MoneyRates.com reported recently' the companies are going hard after holiday shoppers this quarter' trying to lure customers away from cash' checks or debit cards with rewards' cash back offers for this quarter only and other tactics.
Some recent promotions:
American Express offered a 20 percent break for national retailers for Black Friday shopping
Bank of America paid 2 percent cash back on groceries and three percent back on gas up to $1'500 every three months. Another card credit offers 11 percent cash back for college when members shop through Upromise.com this holiday season.
Chase and Citibank have cards that pay $200 back when a person spends $500
A Capital One card offers 1 percent cash back and a 50 percent bonus every year on cash earned
Discover has introduced a card that offers 0 percent interest for 15 months and you can get 5 percent back on $300
Some of these deals can be enticing and some actually can be beneficial to card owners who plan to pay back the amount owed on time. But for those who may not be able to afford the balance' this can be devastating not only for hidden fees and high interest rates' but also for your credit score. Be sure to check how high the interest rates will hit once the introductory period is over.
Cal West Law will provide a free consultation to help guide you in making a decision that works for you. In Encino' Glendale' and Woodland Hills' just call (818) 446-1334