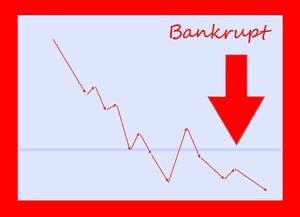 Many people believe that life after bankruptcy means toiling without getting offers for credit and being unable to make purchases again' but that couldn't be further from the truth.
Woodland Hills Bankruptcy Lawyers have seen clients going through bankruptcy receive offers for loans during and after the process. Bankruptcy in California is designed to help people get back on track after they have decided to take control of their finances and work to have a better future.
Life after bankruptcy in Woodland Hills isn't necessarily a cakewalk' as it requires hard work and dedication. But as credit scores before bankruptcy decline' post-bankruptcy they should climb. Lowering a person's debt-to-income ratio is a key to improving credit. Stopping late payments and collection actions not only helps your credit' but restores your peace of mind.
While bankruptcy can be helpful to allowing people to consolidate and eliminate debts' Chapter 13 bankruptcy in California is one of the best ways to fight a foreclosure. Filing for Chapter 13 immediately stops creditors and collection agencies from coming after you for debt you owe. And Chapter 13 is different in that it allows the consumer to protect large assets' such as a house' and use a payment plan to pay back debt.
That can be especially helpful for families dealing with significant amounts of credit card debt because of a job loss or unexpected medical emergency that creates overwhelming medical bills. For anyone drowning in debt' the first step should be to consult with Woodland Hills Bankruptcy Lawyers to determine the best course of action. Whatever your situation' set up a free consultation today to determine what your best option may be. Our firm will discuss your case' look at the situation and help you determine what aspects of the law you can use to your advantage in solving your debt problems.
Loansafe.com' a website dedicated to providing information for consumers about financial matters' recently published an article about how to recover from a bankruptcy. Here are the tips:
Save the credit card payments: After the bankruptcy process' your credit card debt should be wiped out. So' while you were previously paying on those bills' now that money can be sent to your savings account.
Start contributing to your 401k: Retirement is expensive' so putting away money in a retirement plan or a 401k savings plan is important. Even a little money each month adds up.
Get catastrophic health insurance: The number one reason for bankruptcy is medical bills. They are so expensive and for people who have little coverage or no coverage' they can be devastating. Prepare for the worst.
Apply for secured credit cards: Try your local bank first or look online for a list of secured credit cards to help improve your credit.
Check your credit score: Make sure it is updated to properly show which debts were included in your bankruptcy. You don't want discharged debts to show an open balance.
Woodland Hills Bankruptcy Attorneys will provide a free consultation to help guide you in making a decision that works for you. In Encino' Glendale and Woodland Hills' just call.
If you need to speak with a bankruptcy attorney in Woodland Hills' Encino or Glendale' contact Cal West Law' APLC at (818) 446-1334 for a free consultation.
Additional Resources:
How to Recover From a Bankruptcy' By Alex Ferreras' www.loansafe.org