The Obama administration will allow some unemployed homeowners to miss a year of mortgage payments without the threat of foreclosure while they seek employment' after the President admitted he hasn't done enough to help the slumping real estate market' the Woodland Hills Times reports.
While this is a nice reprieve for people who can't find work and can't make house payments' it doesn't solve the problem. A year really isn't a long time to find work' so homeowners may very well find themselves in the same position in 2012 — jobless and unable to make house payments.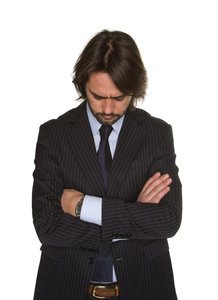 The only sure way to stop a foreclosure is by filing Chapter 13 bankruptcy in Woodland Hills. By filing for bankruptcy through our Woodland Hills Bankruptcy Attorneys' the foreclosure process immediately stops' even if the house is scheduled to be sold on the courthouse steps tomorrow. A notice is sent to lenders' creditors and others whom a person owes money to and they are no longer allowed to hound consumers.
Under the President's plan' only those with government-insured mortgages get the help and it triples the current limit of four months without payments. Even officials realize this move isn't a "silver bullet" in curing the foreclosure problem.
"We've had to revamp our housing program several times to try to help people stay in their homes and try to start lifting home values up'" Obama said. "That's probably been the area that's been most stubborn to us trying to solve the problem."
But the federal government is at least taking some steps to help protect the rights of homeowners. The Federal Reserve told Congress recently it wanted uniform standards for how mortgage servicers handle modifications' foreclosures and other issues. Mortgage servicers have been blamed and are being investigating in all 50 states for "robo-signing" documents and filing false documents on behalf of banks and lenders.
Still' these are only temporary fixes or fixes that don't help most homeowners. Another Woodland Hills Times article recently reported the unemployment rate in Woodland Hills County was 11.9 percent in May. Considering the population of Woodland Hills' that's a large number of people who are out of work. I don't think it's reasonable to believe that most of those people will find work in a year.
Unemployment is one of the top reasons people file for bankruptcy' along with medical bill debt and consumer debt due to credit cards. It's not shocking that thousands of Americans file for bankruptcy every year considering how bad our economy has been following the Great Recession.
But still many people resist filing for bankruptcy because they're scared they will take a big hit to their credit scores. But if you are tens of thousands of dollars in debt or own a house that's worth 1/3 of what you paid' how good is your credit anyway?
The bottom line is that bankruptcy can stop a foreclosure and permit you to begin rebuilding your financial life. Getting a free consultation is a good first step. Discussing your options and looking over your situation should be a top priority if you are struggling with debt or a house that you can't afford.
Woodland Hills Bankruptcy Attorneys will provide a free consultation to help guide you in making a decision that works for you. In Encino' Glendale and Woodland Hills' just call.
If you need to speak with a foreclosure litigation attorney in Woodland Hills' Encino or Glendale' contact Cal West Law at (818) 446-1334 for a free consultation.
Additional Resources:
Obama administration boosts aid for unemployed homeowners' by Jim Puzzanghera' Woodland Hills Times
Southland housing market warms up in June' by Alejandro Lazo' Woodland Hills Times