A recent New York Times article states that bankruptcy filings took a dive in June compared to May' but experts still believe that 1.5 million Americans will enjoy the protection provided by bankruptcy in Woodland Hills and elsewhere.
Woodland Hills Bankruptcy Attorneys have seen a record number of people seeking bankruptcy protection because of piling debt brought on by job loss' medical bills' bad real estate debt or credit card debt.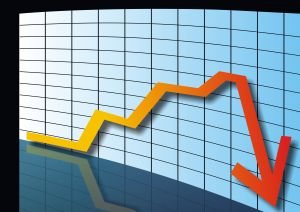 As the experts acknowledge' a drop in bankruptcy filings doesn't necessarily mean the economy is improving. What it likely means is that banks and credit lenders are extending limits on credit at a higher rate than in years past right now. When people rush to file for bankruptcy' it's is because creditors won't extend loans and there's a credit crunch. In the short term' creditors now are offering more credit than when the Great Recession first began.
According to the article' there were 120'623 filings in June' an average of 5'483 a day. That was actually down 6.2 percent from May' when 122'775 people filed for bankruptcy' an average of 5'846 a day. However' there was an extra day to file in June compared to May' which skews the per-day numbers.
Unemployment and foreclosures play a role'but the availability of credit is a large factor' experts believe' in the short term. In the long haul' consumer debt tends to trigger bankruptcy filings.
"There is a lot of mythology about what drives bankruptcy rates'" said Robert M. Lawless' a professor at the University of Illinois College of Law who specializes in bankruptcy. "But consumer credit appears to be the most significant indicator."
Lawless said he expects there to be 1.46 million filings in 2011' which would be down from 1.56 in 2010 and 1.45 in 2009. Filings surpassed 2 million in 2005' when people rushed to file because of law changes that made it more difficult and more expensive to file' the article states.
So far this year' 70 percent of bankruptcy filings are Chapter 7 bankruptcy' in which consumers have their debt forgiven and are given a fresh start.
Chapter 13 bankruptcy filings accounted for 27 percent of filings. Chapter 13 is an area of law that allows for people with large assets' such as a home' to make reasonable monthly payments in order to keep their house and pay off most of their debt.
Some people may believe that creditors opening up more lines of credit for consumers is a good thing' but it can only lead to these predatory lenders seeking high-interest rate loans that cripple consumers. Seek the help that doesn't include falling deeper into debt. Consulting with a Woodland Hills Bankruptcy Lawyer today can help solve your debt problems to give you a new beginning.
Woodland Hills Bankruptcy Attorneys will provide a free consultation to help guide you in making a decision that works for you. In Encino' Glendale and Woodland Hills' just call.
If you need to speak with a bankruptcy attorney in Woodland Hills' Encino or Glendale' contact Cal West Law at (818) 446-1334 for a free consultation.