Many celebrities have been in the news lately because they have had to file for bankruptcy or because a home they own has ended up in foreclosure.
Many people in the public would assume that a celebrity losing a mansion to foreclosure is a sure sign of mismanaged funds' but that's not always the case. If a neighbor loses their home to foreclosure' you may not assume the same thing. Job loss' medical bills that can cost hundreds of thousands of dollars and credit card debt are the top three contributors to bankruptcy filings in the United States. More and more often' people are finding themselves in serious trouble because of bad real estate debt.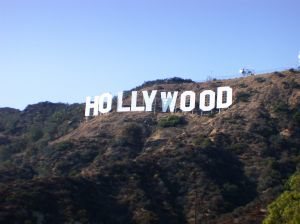 And Hollywood isn't immune. There have been many celebrities and public figures who have used bankruptcy laws to their advantage. Celebrity bankruptcies range from Willie Nelson to Donald Trump to Thomas Jefferson. The laws are designed to help consumers get back on track financially and that includes when a foreclosure is in the works.
According to a recent article in Business Insider' there have been several celebrities who have had a house foreclosed on in 2011.
Mel Gibson: He has already sold two properties for well below the list price and may be losing several other properties' including his church and home in Malibu. He was sued by a construction company for $12'000.
Nicholas Cage: The actor lost his Woodland Hills home to foreclosure in the last year. He bought the house for $6.5 million in 1998 and after putting in renovation work' tried to sell it for $35 million in 2006. Unable to sell' the house went into foreclosure in 2010 and failed at auction in April. the property is on the market for $10.5 million' well below the 2006 asking price.
Octomom Nadya Suelman' who gave birth to octuplets and starred in a reality television show' has been delinquent on mortgage payments several times and recently the bank went forward with foreclosure. Her father bought her a $565'000 house in 2009' but she has been served with eviction papers on the La Habra house.
Actor Timothy Busfield' best known for his role on The West Wing and Thirtysomething bought his Malibu home for $1.2 million in 2003 and after a divorce put it up for sale in 2008 at $2 million. After delinquent payments' the foreclosure process began and eventually he lost his home.
When someone files for Chapter 13 bankruptcy in Woodland Hills' creditors must stop calling and a foreclosure' however far into the process it is' stops immediately. Woodland Hills Bankruptcy Lawyers have helped many people save their homes through use of the bankruptcy laws.
Chapter 13 requires setting up a reasonable payment plan over three to five years that allows creditors to get a portion of the money back that the consumer owes. But' it also would be a significantly lower payment than what the consumer currently is paying to collection agencies and lenders.
Chapter 7 is slightly different' but is the most popular form of bankruptcy. Nearly 70 percent of bankruptcy filers use this chapter of the bankruptcy code' which essentially provides a fresh start to consumers who have a large amount of debt.
Woodland Hills Bankruptcy Attorneys will provide a free consultation to help guide you in making a decision that works for you. In Encino' Glendale and Woodland Hills' just call.
If you need to speak with a foreclosure litigation attorney in Woodland Hills' Encino or Glendale' contact Cal West Law at (818) 446-1334 for a free consultation.