A new study released by Mastercard finds that 55 percent of consumers aren't familiar with the perks and benefits of their credit card. Some even paid extra for benefits they already had on their card' Forbes.com reports.
While credit card companies use high-profile celebrities to push their cards' it's perhaps only Hollywood stars who can actually afford all of the fees and high interest rates that credit card companies charge consumers.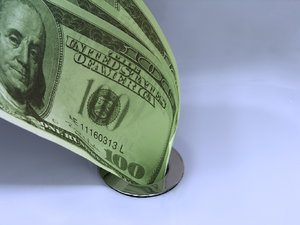 Woodland Hills Bankruptcy Lawyers have seen countless clients struggling to get by and trying to use credit cards to help' only to see the fees and interest rates levied by these companies bury them in debt. Rather than continuing to try to make it day by day' it would be best to consult with our firm to determine if filing for bankruptcy in Woodland Hills and elsewhere in Southern California is the best move for you and your family.
Credit card companies push these perks and benefits to lure people into signing up for a card. And once you're in' it's tough not to want to use it to achieve the perks that are possible from making purchases.
For instance' MasterCard recently put together a campaign where the company will donate a penny every time someone uses their credit card to purchase food or drink' up to $4 million for cancer research' The Huffington Post reports.
Now' no one will argue that cancer research isn't important and it's certainly a good cause. But what advertising like this does is make people use their cards more' which adds to their debt and likely will benefit MasterCard from fees and late charges. It's rare that the stated benefit outpaces interest and other fees.
$4 million is a drop in the bucket for MasterCard and they could easily write a check for that or more if they were really trying to be generous. But instead' they're pushing their product hoping that some of the millions of Americans who use their cards will pay the minimum on their balance so they can stick them with their high interest rates.
Consider that a $5 Starbucks coffee charges to a credit card with 20 percent interest automatically becomes $6. Imagine paying an extra dollar every day for your coffee. And that's just one small example.
Credit card debt is dangerous because it can so easily spiral out of control. There are some perks and they can be beneficial when used in moderation. Here are some of the most popular perks:
Car Rental Loss/Damage Insurance
Extended Warranties
Purchase Protection
Security From Unauthorized Purchases
Travel Accident Insurance
Trip Cancellation Insurance
Lost Luggage Insurance
Travel Emergency Assistance
Emergency Assistance
Roadside Assistance
Sure' some of those could be helpful' but in the grand scheme of things' how often will they be used? It would be smarter to better manage your money and rack up less debt to save for emergencies rather than rely on a credit card for help.
Predatory credit card companies are one of the biggest reasons why people fall into unmanageable debt. And once stuck' it can be difficult to get out. If you face this decision' set up a free consultation immediately. Bankruptcy laws may give you the freedom you've been seeking.
Woodland Hills Bankruptcy Attorneys will provide a free consultation to help guide you in making a decision that works for you. In Encino' Glendale and Woodland Hills' just call.
If you need to speak with a bankruptcy lawyer in Woodland Hills' Encino or Glendale' contact Cal West Law at (818) 446-1334 for a free consultation.