While management of personal finances should be part of a year-round effort' the start of a new year is an ideal time to take stock of your current situation' re-align your goals and set new limits.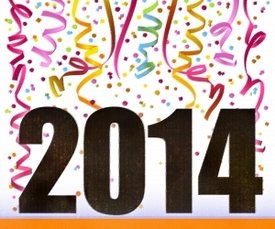 For some people' this might result in the conclusion that filing for a bankruptcy in Woodland Hills makes the most sense. Most filings can be concluded within a year' and setting the gears in motion now is likely to make the process cleaner and simpler' particularly with regard to taxes.
A successful Chapter 7 liquidation filing will allow you emerge from 2014 free of the debts that are heavily burdening you now. A Chapter 13 filing will result in the creation of a structured and workable debt repayment plan that will finally lift the stress of creditor harassment and allow you to focus on other priorities.
But let's assume you haven't quite reached that point yet. There could be ways to help boost your financial situation without having to file. Our offices offer numerous bankruptcy alternative services that can serve to get you back on solid financial footing.
Bear in mind' though' that staying debt-free is a process. Even with a bankruptcy discharge or a debt settlement agreement with a large creditor' maintaining a healthy financial lifestyle involves as much of a conscious effort as maintaining a healthy physical lifestyle
Some tips that might help:
Lay out very specific goals. Many people will simply say their New Year's resolution is to "get out of debt." But how exactly do you plan to do this? Unless you set some very specific parameters of how you are going to pay down what you owe and keep your spending under control' you aren't likely to get far.
Pay all of your bills on time. This seems simple enough' but it's something a lot of people tend to overlook. The problem with failing to pay your bills on time is that it only results in more debt. If you find yourself in a situation where you aren't paying bills on time because you can't' then it's time to explore whether bankruptcy should be on the table.
Know how much you are spending. If you don't track your money' you won't know where it's all going. It can be easy to overlook the "little" things like that daily morning latte or manicures. Those kinds of expenses can quickly add up. Bringing your own coffee from home or doing your nails yourself can trim your expenses more than you might realize.
Create a realistic budget. You aren't likely to stick to it if it has you eating Ramen noodles every day. Allow yourself some room for reward' but make sure your bigger goals are met first.
Establish an emergency fund. This is probably one of the most important things you can do. Most Americans are barely scraping by as it is' so this might be a tough one. But if you can set enough aside each month to build up your savings to at least $1'000' that can help insulate you from further debt if something unexpected' like a toothache or car maintenance delivers a blow to your wallet.
Consider alternative sources of money. Freelance opportunities. A part-time job on the weekends. Having this extra cash will not only help you pay down your existing debt' the work should help keep you busy enough so that you aren't incurring more.
Again' don't rule out the possibility that a bankruptcy could be the best option for your scenario. If you have questions' we are here to help.
If you are contemplating bankruptcy in Woodland Hills' contact Cal West Law​​​​​​ to schedule your free consultation. Call (818) 446-1334.