The U.S. Consumer Financial Protection Bureau' alongside several state attorneys general' are expanding their investigation into for-profit colleges – specifically whether those institutions overstepped legal and ethical boundaries in their student lending practices.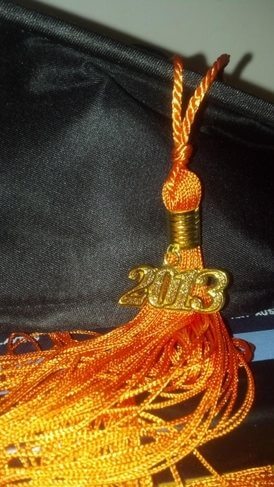 While the probe has a special focus into the actions of for-profit colleges' it comes on the heels of reformed student loan rules that bolstered protections for borrowers in 2013.
Many of those who are exploring the possibility of filing for bankruptcy in Woodland Hills may be disappointed to learn that student loan debts are non-dischargable. However' that does not mean that debt-burdened graduates are out of options.
For one thing' a Chapter 7 bankruptcy will erase all other debts' freeing up more of your resources to being able to aggressively pay down the student debt.
This is important considering that some 600'000 people who started repaying their federal student loan debts in 2010 had defaulted within two years. Nearly half of those students attended for-profit institutions. These schools had a higher-than-average default rate' as compared to other schools 22 percent versus 15 percent for all borrowers overall.
Federal law allows federal student loan borrowers who are in arrears to rehabilitate by making nine payments on time in increments that are considered to be both affordable and reasonable.
However' a major problem with this was that debt collectors hired by the federal government weren't extending these offers to borrowers. Because bigger payments increased debt collectors' commissions' they were frequently found to be withholding that information and only extending payment plans that were a virtual impossibility for borrowers.
A new set of final rules issued by the Education Department last year sought to rectify that problem by requiring debt collectors to offer income-based repayment plans. Debt collectors are also disallowed from offering minimum monthly payments before first offering more affordable alternatives. Federal student aid law does not require minimum payments.
The expansion of the recent CFPB investigation into for-profit college actions is further evidence that efforts to address the impending student loan crisis are ongoing. Whether it will be enough for the millions who are struggling to stay current on these loans remains to be seen.
The federal-state investigation is looking not just at loans offered by the for-profit schools themselves' but also at outside investor loans. In many cases' students have been exploited by schools that extended sizable' high-interest loans while failing to fully disclose the terms of those loans and further overstating graduates' earnings potential.
It's alleged that some schools fudged their enrollment numbers in order to obtain a larger slice of the federal funding pie. Others are accused of using unethical and possibly illegal student recruiting practices that exaggerated the kinds of opportunities students could expect once they had a degree.
With regard to loan risks' it doesn't appear some students were adequately informed before signing up. Some of these higher learning institutions have student loan default rates nearing 50 percent. This information is rarely if ever disclosed to students before they enroll.
Former students and recent graduates looking for smart ways to manage their debt should explore bankruptcy and its alternatives with an experienced attorney.
If you are contemplating bankruptcy in Woodland Hills' contact Cal West Law to schedule your free consultation. Call (818) 446-1334.
Additional Resources:
For-Profit College Probe Expands' Jan. 13' 2014' By Stephanie Armour and Alan Zibel' The Wall Street Journal