A child born in 2012 is going to cost his parents as much as $400'000 to raise from infancy through age 17' excluding the costs for college.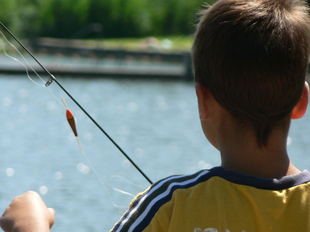 That's a nearly 3 percent increase from a year earlier' according to the most recent report from"Expenditures on Children by Families'" released annually by the U.S. Department of Agriculture. Overall on average' annual child-rearing expenses range from $12'600 to $14'700.
This information combined with another recently-released study by Child Care Aware America' suggests that the yearly cost of infant care exceeded the cost of college tuition in most states' including California. It's no wonder parents are struggling to stay afloat financially.
Our Woodland Hills Chapter 7 bankruptcy attorneys know that many parents don't realize how far in over their heads they have gotten until they are literally drowning in debt. Part of the problem is is that we're not talking about child care expenses that are over-the-top or indulgent. These are basic needs that can quickly consume your budget.
For example' let's take the cost of infant child care. California was among those states where it cost the most' gobbling up nearly 15 percent of parents' annual income. This means most families end up priced out of licensed day care facilities' which in turn puts their children's health and safety at risk.
Then you have health care costs' which throughout one's childhood are expected to total $20'000 to $32'000. That's assuming' of course' that your child has no major illnesses or serious medical conditions.
Don't forget the ever-rising costs of food and transportation. Gas prices nearly doubled between 2000 and 2012' according to AAA – and that's even after you factor in inflation. Food costs too have spiked significantly' with average grocery bills ballooning from about $500 monthly up to $800 for a family of four. Food accounts for 16 to 18 percent of child care related expenses' and that can quickly be exacerbated as children become teenagers.
All of this excludes the sort of indirect costs that are associated with child-rearing' such as time costs and the foregone earnings and career opportunities that many parents sacrifice to provide for their children's immediate needs.
These costs were exacerbated particularly for single parent households' where child-rearing expenses consume a greater percentage of overall income' even though the overall costs tend to be less.
Of course' this is not to say having children isn't worth it. Almost every parent will attest to the immense joy and satisfaction that child-rearing brings. It's just that sometimes' providing the best for your child may mean admitting that you need a little assistance.
A Chapter 7 bankruptcy is available to those struggling with unmanageable levels of debt. A bankruptcy discharge allows parents to walk away from that debt so that the family can begin focusing on a plan for things like college savings. In some cases' the sooner you make the call' the more beneficial such a move can be.
If you are contemplating bankruptcy in Woodland Hills' contact Cal West Law to schedule your free consultation. Call (818) 446-1334.
Additional Resources:
Cost to raise a child: As much as $399'780' Aug. 14' 2013' By Donna Freeman' MSN Money