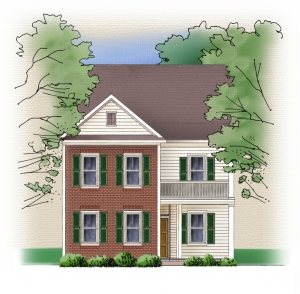 Most people think that once their home is seized in foreclosure' that's the extent of their liability.
Sadly' many are finding out they are wrong' as six years after the collapse of the housing market' lenders are filing lawsuits by the thousands against homeowners who gave up their homes because it didn't make sense to keep paying on an underwater property.
Our Woodland Hills foreclosure defense attorneys are appalled at the actions of these lenders' who strategically waited several years after the foreclosure action to file the litigation' in the hopes that the borrowers would be back on their feet and more able to pay up.
However' many former homeowners can't pay' and are forced to file for Chapter 7 bankruptcy in order to have the debt formally discharged. All of this forces them to once again start over with the task of rebuilding their credit – and their lives.
What's happening has to do with a little-known aspect of the law that allows lenders to file suit against homeowners after a foreclosure action' seeking the difference between the loan amount and the amount for which the home was resold or transferred. Formally speaking' this is called a deficiency judgment.
These types of judgments are allowed in 40 of 50 states' as well as in D.C.
It works like this: Let's say you purchase a property for $400'000. You put $15'000 as a down payment on that property. But after the housing bubble burst' the home is only worth $300'000 and the bank seizes the home in a foreclosure and resells it for $290'000. That $95'000 difference between the remaining balance of your loan and the amount the bank was able to recover in a resale is the deficiency.
Plus' the longer these firms wait' the more interest they can collect – sometimes to the tune of tens of thousands of dollars.
Every state has a statute of limitations on how long the bank has to pursue these deficiencies. What we're finding in many cases is that banks are waiting until the last possible moment to file' in order to maximize their chances of being paid.
While deficiency judgments are relatively rare in California' due to a state law (CCP Sections 580b-e) that significantly restricts them' they do occur' particularly in cases of refinanced mortgages' junior mortgages and instances in which the homeowner voluntarily signed a waiver.
Mortgage lenders Fannie Mae and Freddie Mac reported that in 2011' they flagged 12 percent of all foreclosed properties to collect deficiency judgments of more than $2 billion.
Even homeowners who aren't pursued by the banks for deficiency judgments may face tax consequences for the excess balances forgiven in either a foreclosure or a short sale. The Mortgage Forgiveness Debt Relief Act' which extends through the end of this year' holds that the deficiency on foreclosures or short sales may be considered as "income" for tax purposes. That means starting next year' many people are going to find themselves paying taxes on tens of thousands or even hundreds of thousands of dollars of "income" that they didn't actually earn.
All of this drives home the point that an experienced foreclosure attorney is critical. We may help you avoid foreclosure in the first place. Or' if that is not an option' we can help you weigh the various methods to help you limit your future liability in deficiency cases' up to and including the possibility of a bankruptcy filing.
If you are facing foreclosure or seeking information on a bankruptcy in Woodland Hills' contact Cal West Law' APLC to schedule your free consultation. Call (818) 446-1334.
Additional Resources:
Lenders seek court actions against homeowners years after foreclosure' June 15' 2013' By Kimbriell Kelly' The Washington Post