Retirement planning has a growing number of boomers gravely concerned with whether they will ever attain that elusive "number" we aim to reach by the time we hit 65' or anytime even remotely close to it.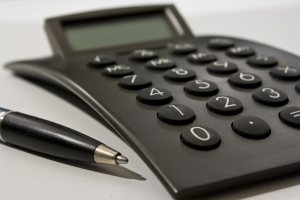 For many people' housing crisis hangovers and mounting debt continue to push that goal further out of reach.
Our Woodland Hills bankruptcy lawyers know that while many don't consider bankruptcy as a retirement strategy' it very well might be your best option. In a Chapter 7 filing' you can erase most of your outstanding debts' scrape the slate clean of creditors and start saving aggressively for your future. This could actually help provide you with an option to retire – comfortably – much sooner than you thought possible.
Of course' each person has to decide which strategy is best for them. In order to figure out the best way to reach those milestones' you'll need to consider exactly what you want in retirement.
So first of all' you'll want to think about your lifestyle. Most financial advisers will tell you that you'll want to figure on having a similar lifestyle to the one you currently live once you are in retirement. The good news is you will probably have fewer expenses – payroll taxes' work expenses' debt payments (hopefully)' so you won't need 100 percent of the income you need now. The U.S. Department of Labor figures most retirees need from 70 to 90 percent of their current income; the lower the income the higher the percentage needed. You also have to figure out whether you want to do quite a bit of traveling or whether you want to live a quiet life at home. The answer will make a difference in how much you'll have to save.
Once you determine this' you can settle on a method of calculating how you'll get there. One approach is called the "quick and dirty'" and sets a simple savings goal of anywhere from 7 to 20 times your current yearly salary' again' depending on the lifestyle you want to lead.
Another method is coined the safe savings rate. Most other methods focus on minimum withdrawal rates during retirement' this focuses on how much you should minimally save for retirement. So instead of striving for a particular end goal' you are more focused on a strict savings plan' which give you an idea of income percentage to save' based on your age.
A third method is called age-based retirement. This sets your savings goals according to age and calls for you to reformulate and re-adjust' depending on where you are when you reach certain milestone ages.
Then there are complex retirement calculators. These take into account everything from inflation to expected Social Security check income to annual interest – and that's all before setting the end retirement goal.
If after weighing all these options you decide that retirement may be impossible on your target date' due to your debt load' consider speaking to a bankruptcy attorney about your options.
If you are contemplating bankruptcy in Woodland Hills' contact Cal West Law to schedule your free consultation. Call (818) 446-1334