The Fourth of July marks a celebration of freedom.
Yet far too many Southern Californians find themselves shackled to debt.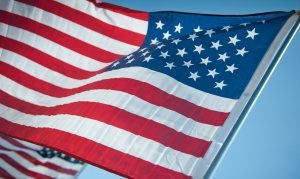 Filing for a Woodland Hills bankruptcy is one way to work on freeing yourself from financial bondage. Still' we recognize it's not the only way and we are dedicated to helping you find a solution that is going to best fit your circumstances.
The first thing we want people to understand is that meeting with a bankruptcy lawyer does not automatically mean you will have to file bankruptcy. Such a move is one that should be done under careful consideration' exploration of all your options and never under a sense of pressure. It's quite possible we may be able to help you reach a resolution on your debts without bankruptcy. It's going to depend on the amount of your debt' how much you expect to incur in the future' your monthly expenses' your monthly income and the scope of your long-term financial goals.
In helping you to explore bankruptcy alternatives' our attorneys offer free' no-obligation consultations. Some avenues we can help you research include:
Credit counseling services;
Debt consolidation;
Foreclosure litigation.
The route you take is going to depend heavily on your personal circumstances.
Recently' Bankrate.com published a column dealing with the issue of bankruptcy alternatives. The writer seeking advice asked about the wisdom of filing for bankruptcy with 10-year-old maxed-out credit cards that were never paid off' a co-signed vehicle that was repossessed' a broken rental lease' unpaid medical bills and three broken cell phone bill contracts.
To be sure' none of these is going to be helpful to one's credit. Bankruptcy is certainly an option' but it's not the only one that should be considered.
For example' in the case of a broken lease and/or rental eviction' these may remain on a credit report even if the bankruptcy eliminates one's liability to pay. Generally' this will remain on your credit report for seven years. If the eviction was several years ago' it may be better to work on a debt settlement agreement and work on building better credit.
With regard to old credit card debts' in some cases' you might not be legally responsible for these anyway. The statute of limitations for unpaid debts depends on what kind of debt it is and the state where you live and/or the debt was accrued. In California' the statute of limitations for collection on a written contract is four years. However' you need to know that making even a small payment toward one of these old debts could re-activate the company's claim' which is why it's important to meet with a lawyer before trying to handle this on your own.
With cell phone contracts' these may generally be very small balances. In a lot of cases' you can settle these smaller debts for as little as 20 percent of the original balance' which could be better than filing for bankruptcy on them. Settling the debts is better for your credit than leaving them open and delinquent.
Repossessed vehicles are one of those debts that could force you into bankruptcy if the amount the vehicle resold for was much less than your loan amount. Again' you'll want to review the state's statute of limitations and explore debt settlement options.
Medical bills are another one that could easily land a person in bankruptcy. In fact' it's the No. 1 cause of bankruptcy filings in the U.S. It really depends on how much you owe versus how much you can pay. A Chapter 7 bankruptcy will eliminate this debt' which makes it an attractive option for people who owe tens or hundreds of thousands of dollars for which they have no real hope of repaying. It is possible' though' that debt settlement efforts could result in your liability being slashed to a fraction of the original amount. You won't know until you ask.
That's what we're here to help you do.
If you are contemplating bankruptcy in Woodland Hills' contact Cal West Law to schedule your free consultation. Call (818) 446-1334.
Additional Resources:
Bankruptcy won't help these money woes' June 25' 2013' By Justin Harelik' Bankrate.com