The U.S. Supreme Court's decision to strike down both Proposition 8 and the federal Defense of Marriage Act means that gay couples looking to file for a joint Chapter 7 bankruptcy in California will have an easier time.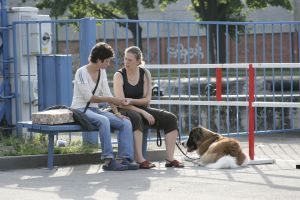 Our Woodland Hills Chapter 7 bankruptcy attorneys know that our state had made substantial progress in this realm prior to this decision' but the 5-4 U.S. Supreme Court decision striking down the 1996 federal law solidifies those rights.
Two years ago' in a decision signed by 20 judges belonging to the U.S. Bankruptcy Court for the Central District of California signed an agreement in Woodland Hills finding that there was no valid governmental basis for the DOMA.
That case involved a gay male couple who had filed for joint bankruptcy protection as a married couple. In response' the U.S. trustee's office had requested that the bank dismiss the case on the basis of DOMA' which barred the federal court from recognizing the gay marriage of the pair.
However' the court ended up finding that DOMA was unconstitutional' and further that the pair were legally married' as they had wed in the state in 2008' prior to the passage of Proposition 8. The judges had made it a point to say that the filing of bankruptcy protection by legally married gay couples had no impact whatsoever on either procreation of the marital status of heterosexual couples.
This ruling came just after President Barack Obama had declared his belief that DOMA was unconstitutional and pledged not to fight it should it be challenged in the U.S. Supreme Court.
Now that both the state and federal laws have been struck down' married homosexual couples can once again file joint bankruptcy actions without fear that the case is going to become mired in a question of whether such action is legal in the first place.
This is critical because when filing for bankruptcy' the sex of your spouse matters far less than his or her financial standing.
In addition' DOMA had deprived same-sex spouses of receiving special protections under U.S. bankruptcy code for domestic support. No longer will that be the case
What we are hopeful the U.S. Supreme Court ruling may do' however' is reduce the need for many same-sex couples to need to file for bankruptcy. The Defense of Marriage Act had imposed many financial burdens upon gay and lesbian couples with which others didn't have to contend.
For example' one of the plaintiffs in the case against the act was a New York woman whose partner of 44 years had passed away' causing her to be liable for $360'000 in federal estate taxes to keep the home they shared – money she would not have had to pay if if the Internal Revenue Service recognized their marriage.
Other financial implications include the availability now of federal health benefits as well as death benefits that are often critical to the financial security of a family with the loss of an adult member.
Plus' tax bills should generally go down' though it will depend on each individual couple's financial situation.
If you are contemplating bankruptcy in Woodland Hills' contact Cal West Law to schedule your free consultation. Call (818) 446-1334