As the independent foreclosure review program enacted by the Office of the Comptroller of the Currency has come under fire' regulators are nearing a deal that would junk the program in favor of a fixed' $10 billion settlement – the latest in an effort to right banks' foreclosure wrongs.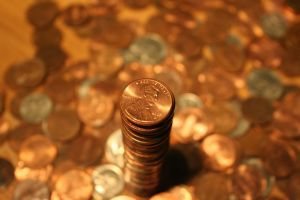 Woodland Hills foreclosure defense lawyers are carefully following the developments of the proposed deal' which would set aside $3.75 billion for those who have already been forced out of their homes. (Last year's $26 billion deal between 49 state attorneys general and five major banks offered this group just $1.5 billion.)
The majority of the money would be funneled into programs or initiatives that would aid people fighting to remain in their homes by battling a foreclosure. It would help them lower their monthly payments or reduce the owed principal balance.
If passed' as now appears likely' this could be a golden opportunity for those facing foreclosure in Woodland Hills to remain in their homes at a rate that is more affordable. Far too many homeowners were stuck underwater in the wake of the housing implosion' owing far more on their properties than what those properties were actually worth.
Lenders were a huge part of that problem – as well as the foreclosure crisis and fraud that ensued – which is why they are being forced to pay up now. This deal would involve the five major banks who signed on before' as well as nine other lending institutions.
Even after the housing bubble burst' banks tried to churn out foreclosures as fast as they could. However' many ended up doing so in a way that skirted the law' as they lacked the proper paperwork to prove they actually owned the property on which they were foreclosing. This was known as "robo-signing'" as these lenders essentially paid subcontractors to forge the necessary court documents for use in the courtroom.
In the five years between early 2007 and early 2012' some 4 million Americans were foreclosed upon. Scores of homes were left abandoned – neighborhoods left to rot' and individual credit scores having suffered a huge blow.
In an effort to root out those wronged homeowners' the Comptroller's office ordered that each bank should have to pay for consultants to conduct independent reviews of each case. But as we began to see late last year' these consultants were raking in huge amounts of money and were producing findings that were unfairly skewed in favor of the banks. (The Government Accountability Office was set to release a report indicating the consultants had an 11 percent error rate.) Banks were allowed to make recommendations' while homeowners were not.
This is the climate in which the $10 billion deal is being hammered out. It would effectively quash the independent foreclosure review program (though it's not clear what would happen to those who already applied for relief through this measure) and it would end government efforts to hold banks accountable for their role in the 2008 economic crisis.
Trying to fight a foreclosure can be an uphill battle' and it's not one you should have to fight alone. This is potentially good news' but it won't mean relief will be automatic. Call us today to see how we can help.
If you are facing foreclosure in Woodland Hills' contact Cal West Law to schedule your free consultation. Call (818) 446-1334