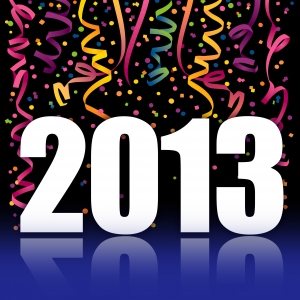 The new year marks the opportunity for a fresh financial start.
Some have bemoaned the fact that "13" isn't a historically lucky number. But the fact is' even if it was bad luck that caused you to be in a money rut' luck has little to do with getting your finances back in order.
It's about taking the time to formulate a plan with an experienced Woodland Hills bankruptcy lawyer. If your situation warrants a bankruptcy filing' we are committed to standing with you every step of the way to ensure your interests are protected and you can walk away with a clean slate and a clear conscience.
And keep in mind' bankruptcy is not going to be for everyone. We'll tell you if we think you can manage it simply by buckling down. What we don't want you to do is wait until the situation is so far gone that you end up losing assets' time and money that you otherwise might have been able to save had you filed sooner. That's why it's important to check with us first.
If you do decide to press forward in trying to pay it down on your own' here are some tips to keep in mind:
Assess the situation. This will need to be an honest accounting of all your household expenses' debts and income. Use a debt payoff calculator to figure out whether' with interest' you could pay off your credit cards' personal loans' medical bills' etc.' within five years. If you can't' you should really consider seeking the assistance of a professional to help you figure out the next step.
Stop shopping. Unsubscribe to all those newsletters and deal sites. Toss your catalogs in the recycle bin without a second glance. Tune out all those after-holiday sales. Just giving yourself a break will create space to breathe' assess and make a budget.
If you can sell any unused' unwanted gifts immediately' do that soon so you can get the most for your money. Sell your gift cards too if you don't want or can't use them. And if you have items in your home (clothing' sporting goods' furniture) that you can't use or don't want or need' consider selling them on a site like Craigslist.com to pick up a little extra cash to help with the bills.
Cut any unnecessary expenses' such as cable' premium cell phone plans or dinners out. It's not a forever thing' but at least until you can get back on your feet.
If you are able' consider taking on a side job or even just taking on some temporary work (freelance' handy work' cleaning' babysitting' etc.) just to help you get back on your feet.
No matter what' don't resort to raiding your retirement nest egg' taking out a payday loan or putting your credit card bills over things like paying your rent or electricity. If it is already to this point' you need to call us right away to learn more about how we can help.
If you are facing foreclosure in Woodland Hills' contact Cal West Law to schedule your free consultation. Call (818) 446-1334.